Christmas Dreams to José María Morelos
by Michele Kinnon (February 2013)

This week I was invited to join the Christmas Dreams organizers and volunteers as they traveled to José María Morelos to deliver a bit of holiday joy to the residents of this remote city and outlying villages. We traveled by van nearly three hours, going south through Felipe Carrillo Puerto and west to the small city of 17,000. Our first destination was the Teatro de la Ciudad, a spacious air-conditioned auditorium, where nearly 70 special-needs children and their parents had gathered to enjoy some entertainment and refreshments. There were clowns and music and dancing Reyes Magos! Everyone was in very good spirits when we arrived and the anticipation was high! We were given a hero's welcome by Municipal President Jose Domingo Flota Castillo, DIF Director Lic. Eider Batum Cocam, and DIF President Martha Ruiz de Flota, known lovingly about town as Doña Flor. The municipal leaders scheduled our visit for Three Kings Day, which made our arrival with Santa Claus himself perhaps a bit untimely but a wonderful thrill for the children who were on hand to greet us!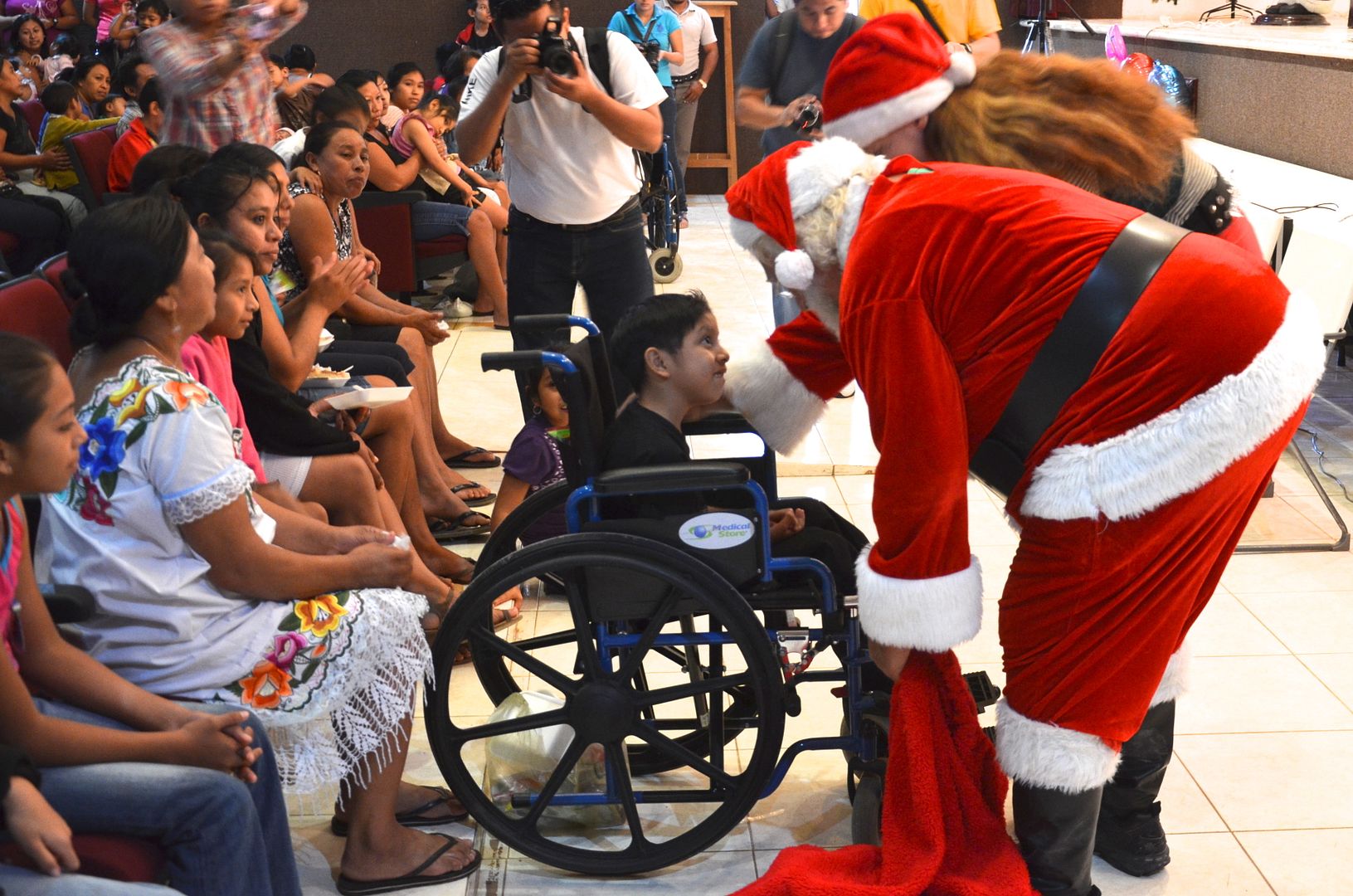 All the children were wide-eyed as Santa made the rounds, patting heads and kissing cheeks. Santa and his favorite elf settled in at the foot of the stage and like clockwork, the name of each child was read, their requested gift presented to them, and warm hugs exchanged. It was all incredibly well organized thanks to Doña Flor and our local coordinators, Marco A. Duran Gonzalez and Betty Alvarado. It was Marco and Betty who collected the "Querido Santa" letters from the children and coordinated the efforts of Christmas Dreams with this year's community needs expressed by DIF and the Municipal leaders.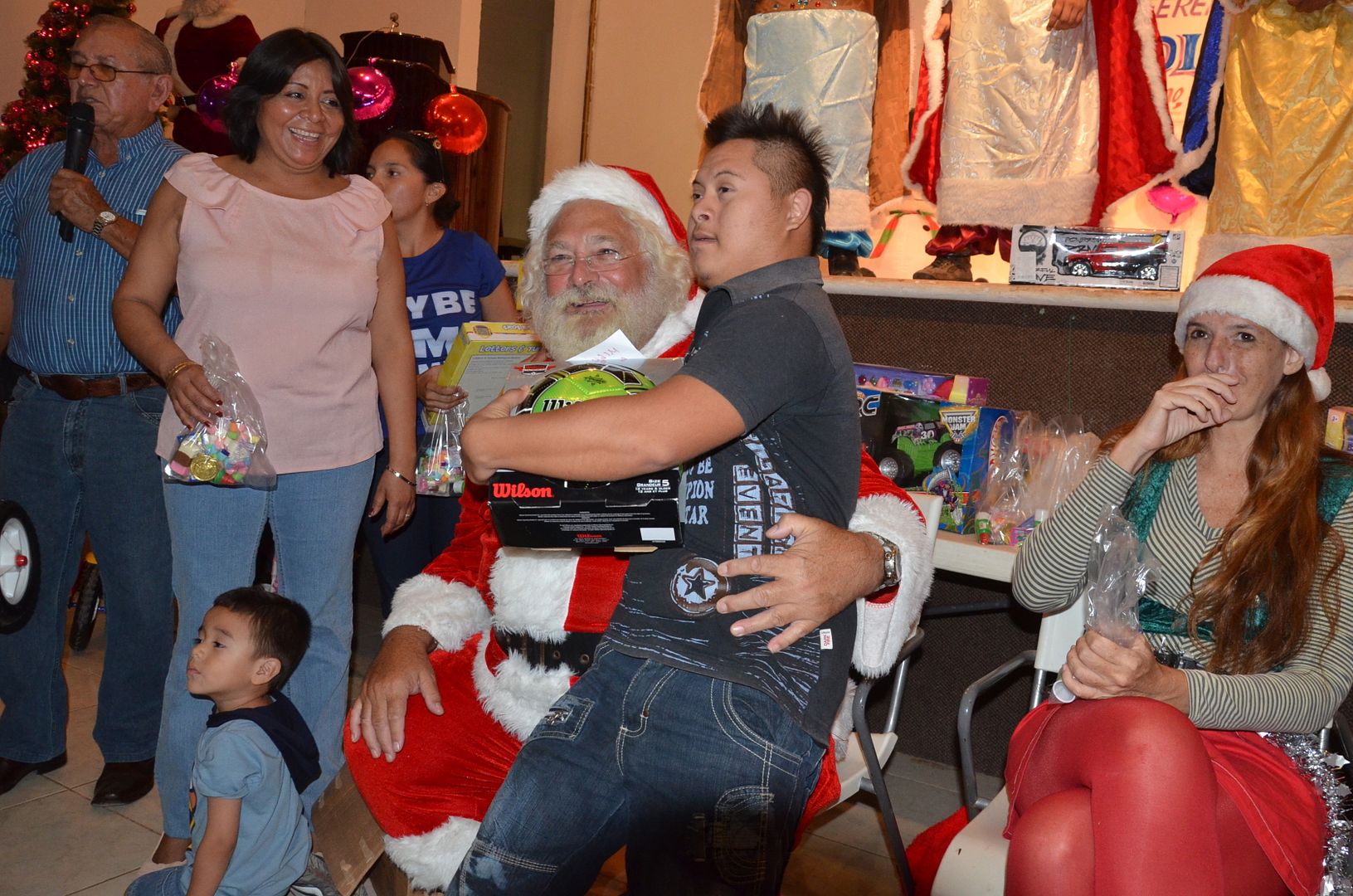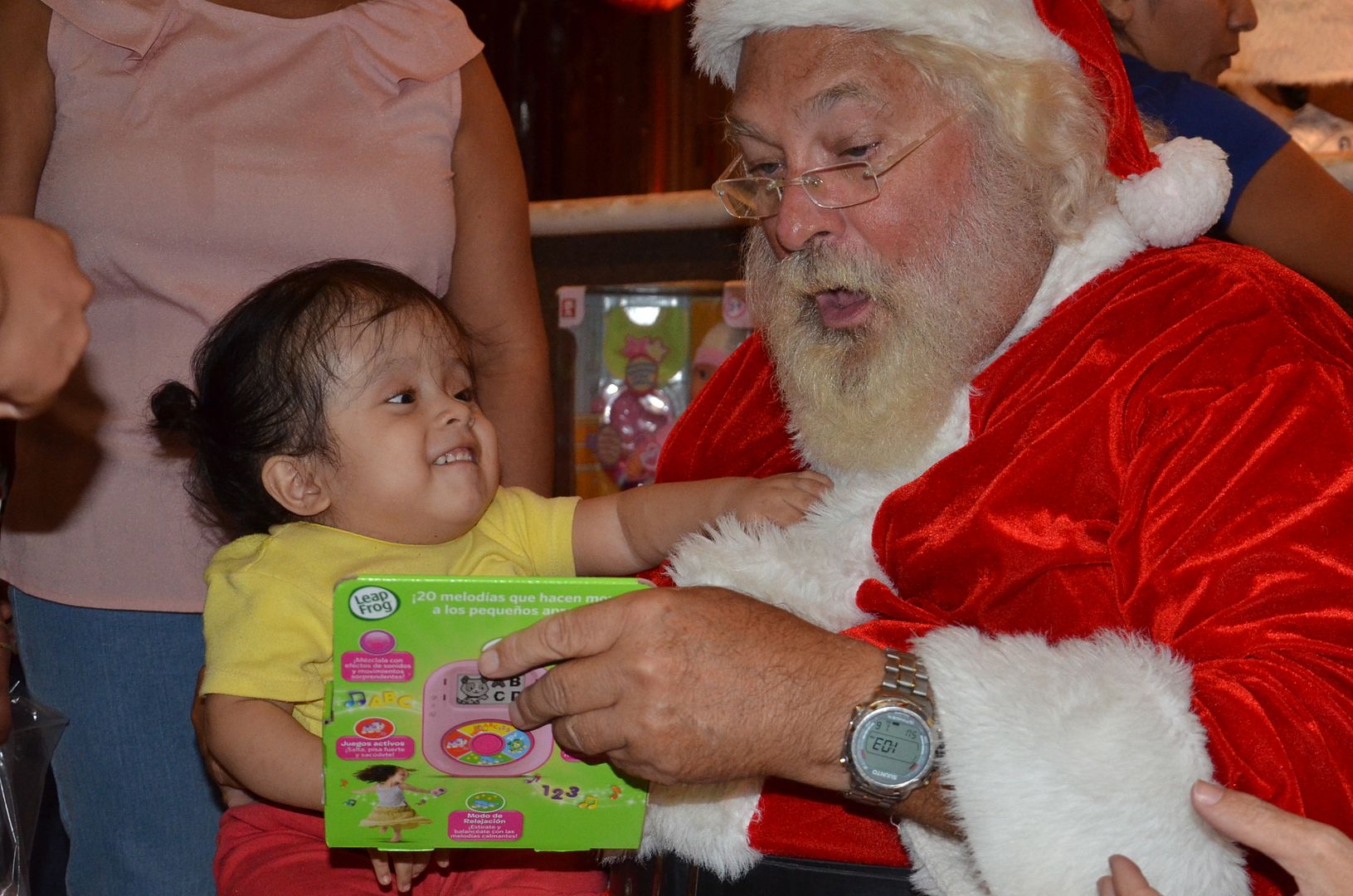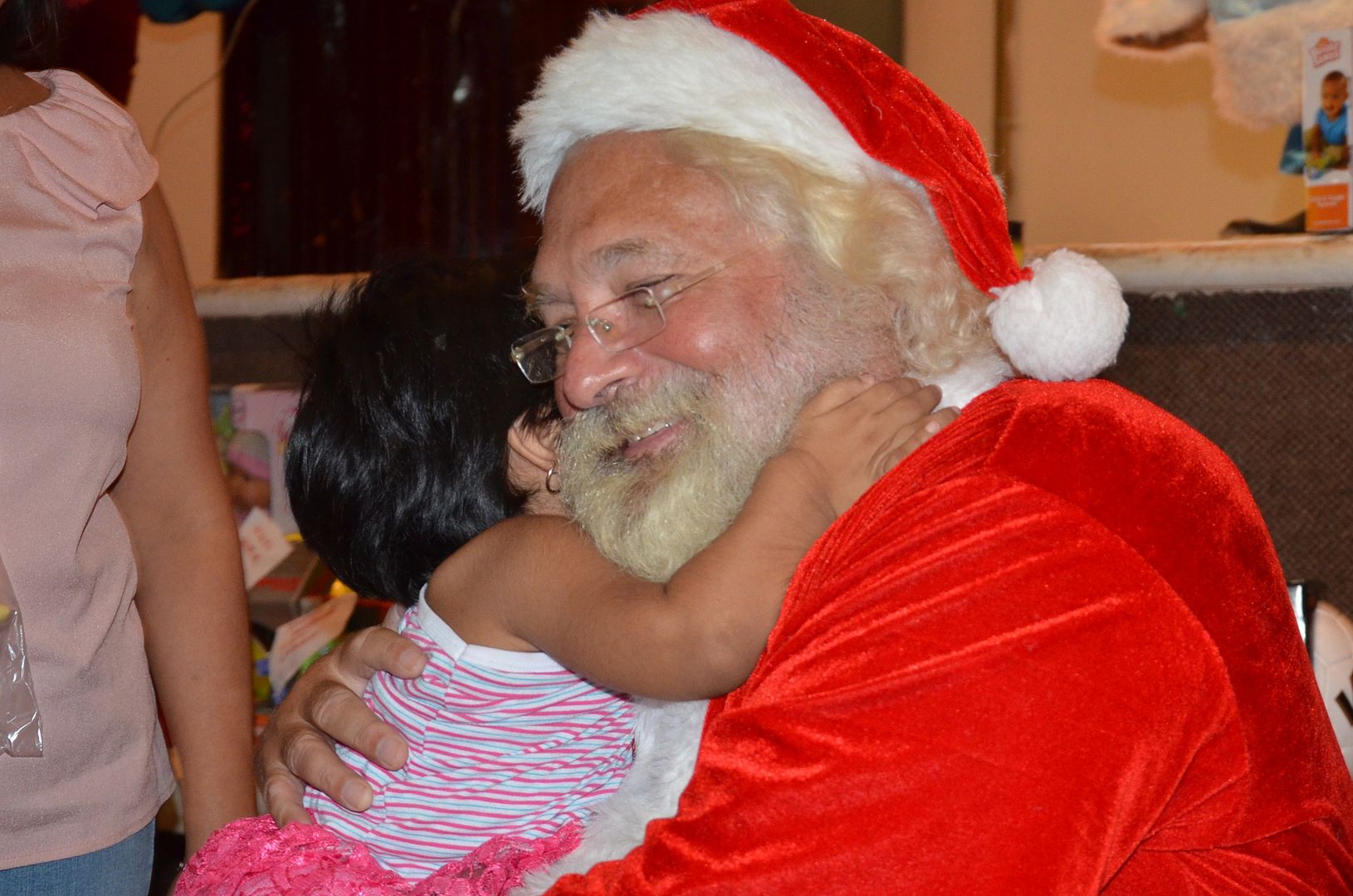 Finally, all the gifts were delivered and we were invited to join the entire team for a delicious lunch prepared especially for us. As a holiday treat, a special hunt had been ordered, and a deer slain and roasted in the ground until tender. We were served the smoky meat, seasoned with lime and radish, to eat with with warm, handmade tortillas, creamy black bean soup, avocado salad, and salsa. It was a delicious meal and one that I was happy to enjoy even if it meant breaking my year-long meat fast. When the wife of the Municipal President herself serves you wild venison, you eat it, which I did, gladly!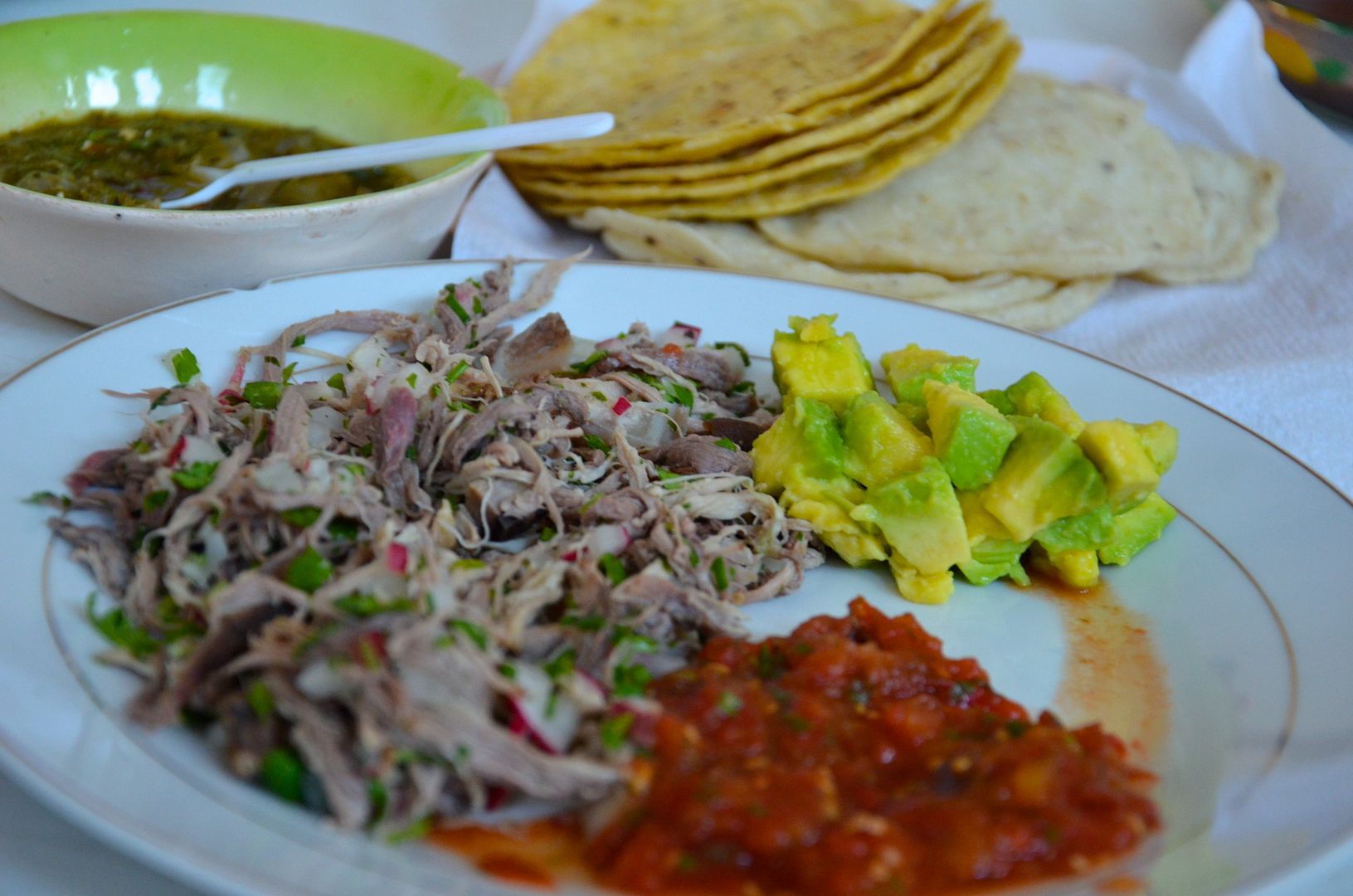 Our next stop was the village of Kankabchen where we were able to help deliver much-needed dispensas and warm blankets to the village elders. There are many outlying villages surrounding José Ma. Morelos. Each year a census is taken in each town and one is chosen to receive such assistance from the Municipal leaders in coordination with charitable groups such as Christmas Dreams. This year 70 at-risk seniors were presented with warm blankets and a generous donation of non-perishable food items such as cooking oil, rice and beans. Thirty were brought in by Christmas Dreams and the other 40 were purchased by Doña Flor. It was a very emotionally charged afternoon as the abuelos and abuelas of the community, many dressed in their Sunday best, waited patiently to receive their dispensas. There were plenty of smiles all around.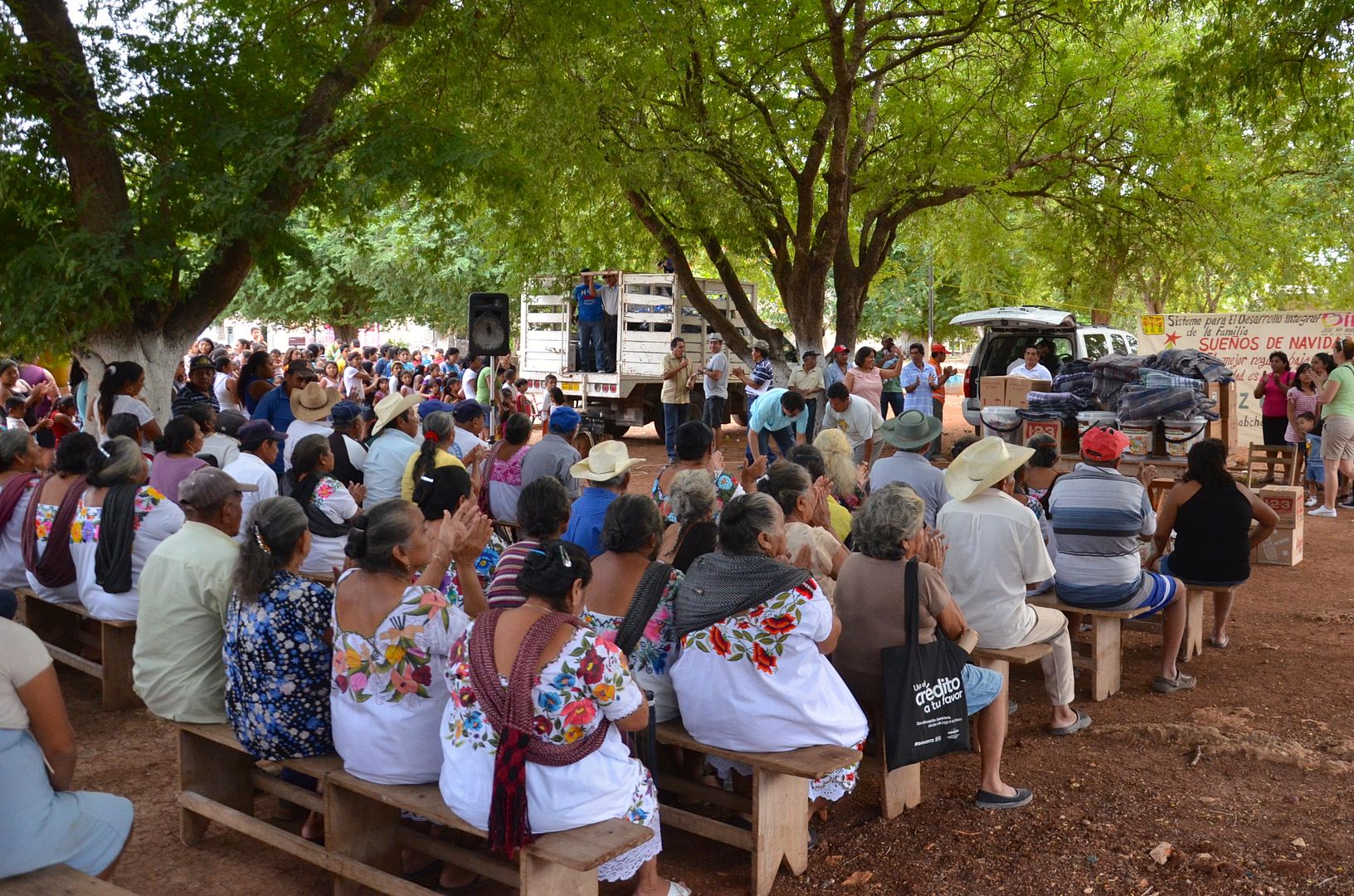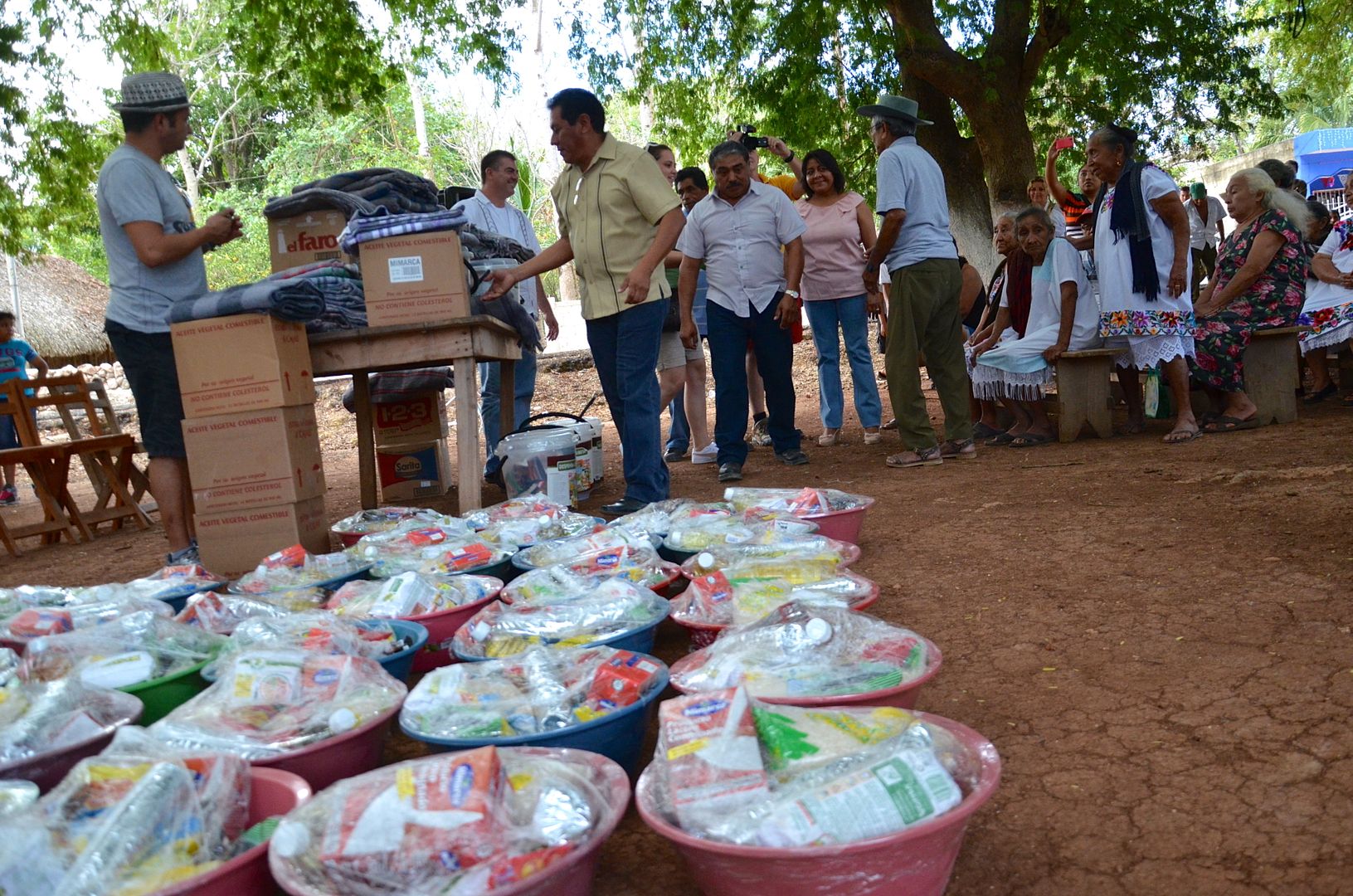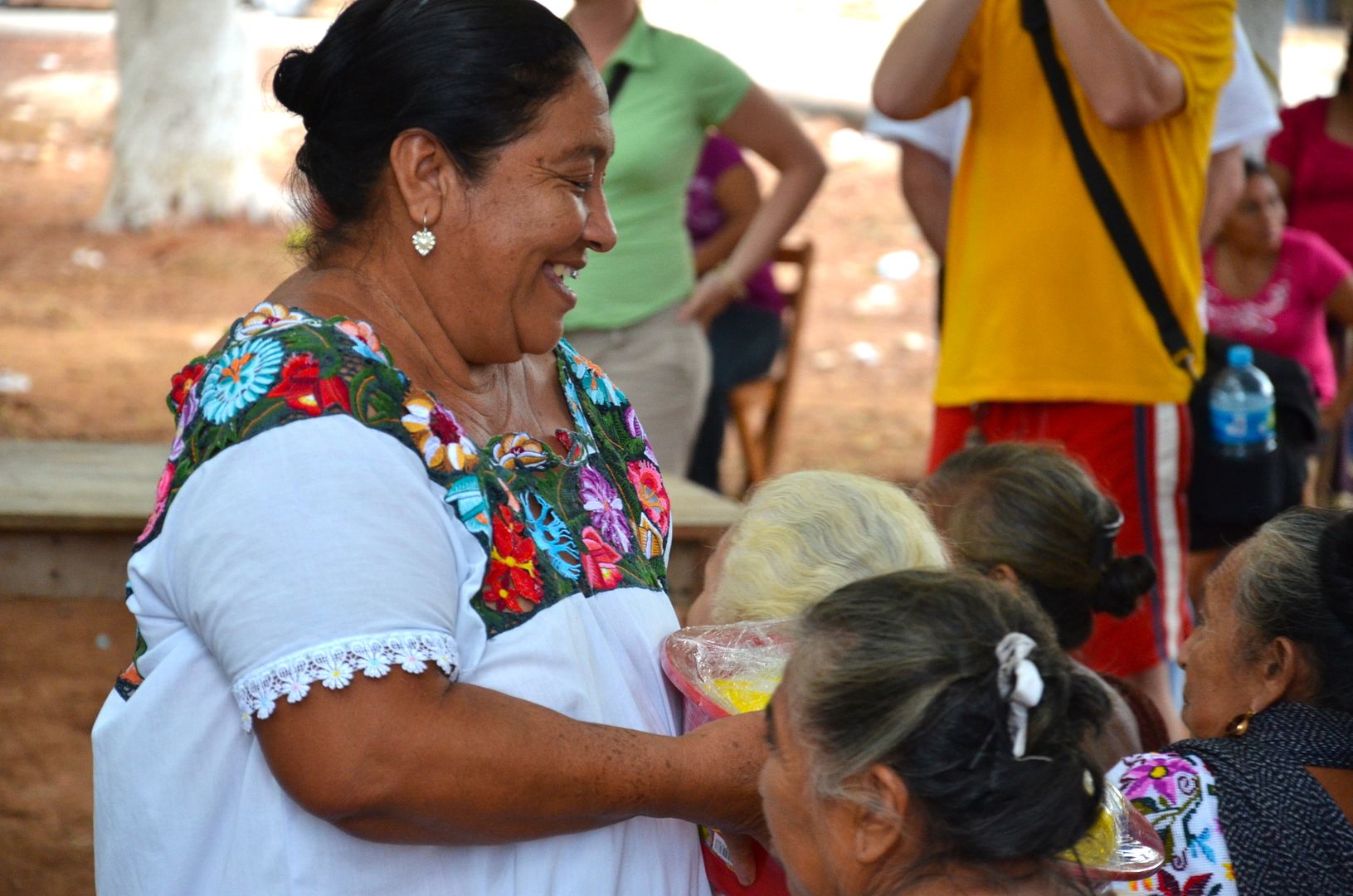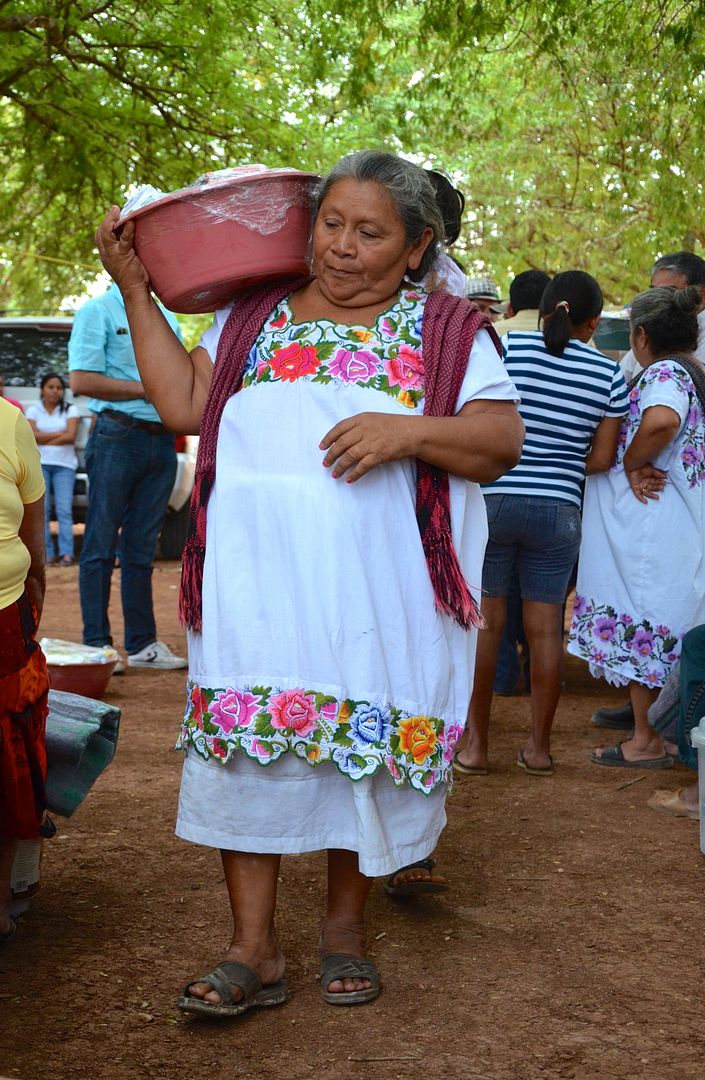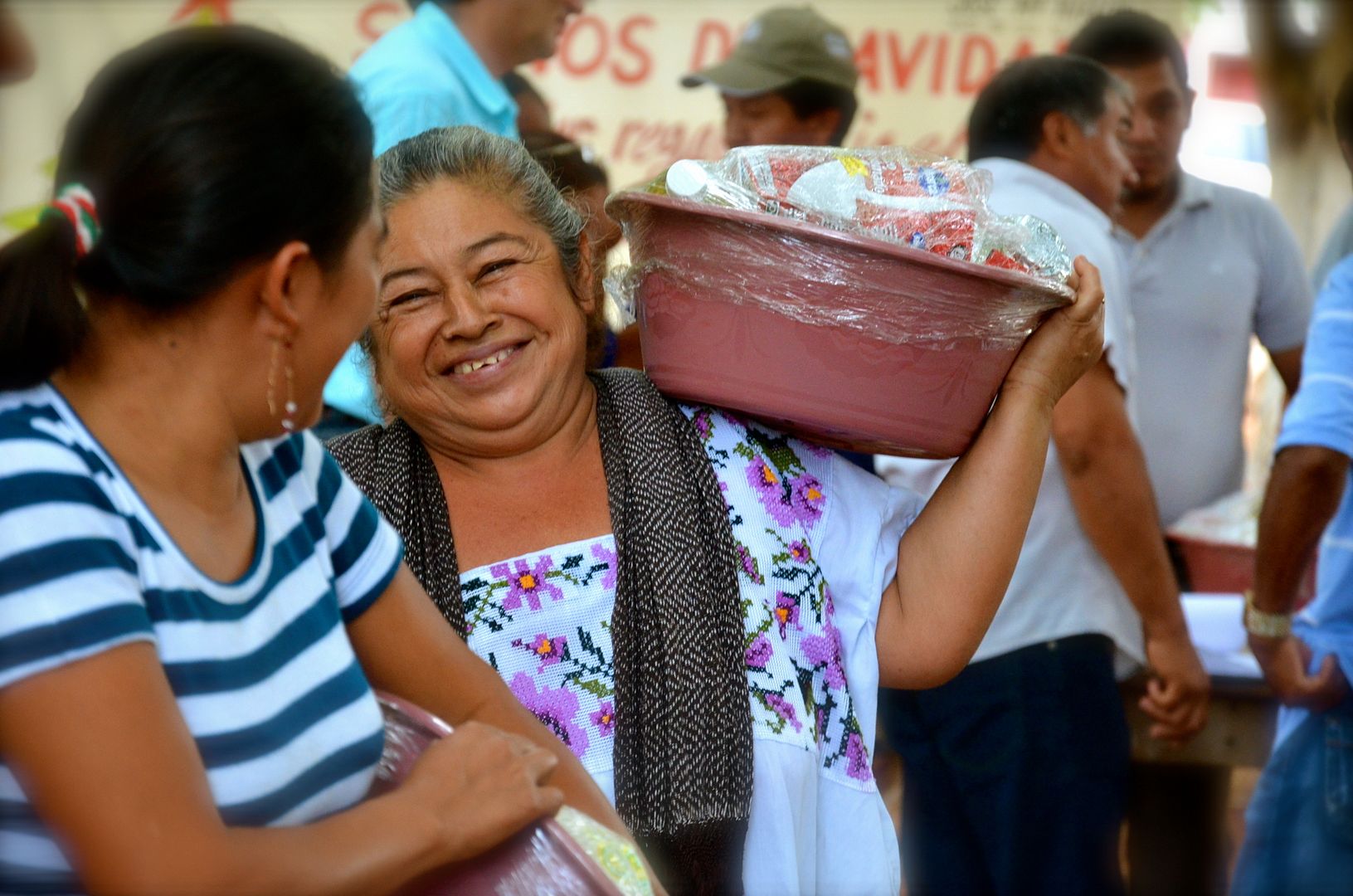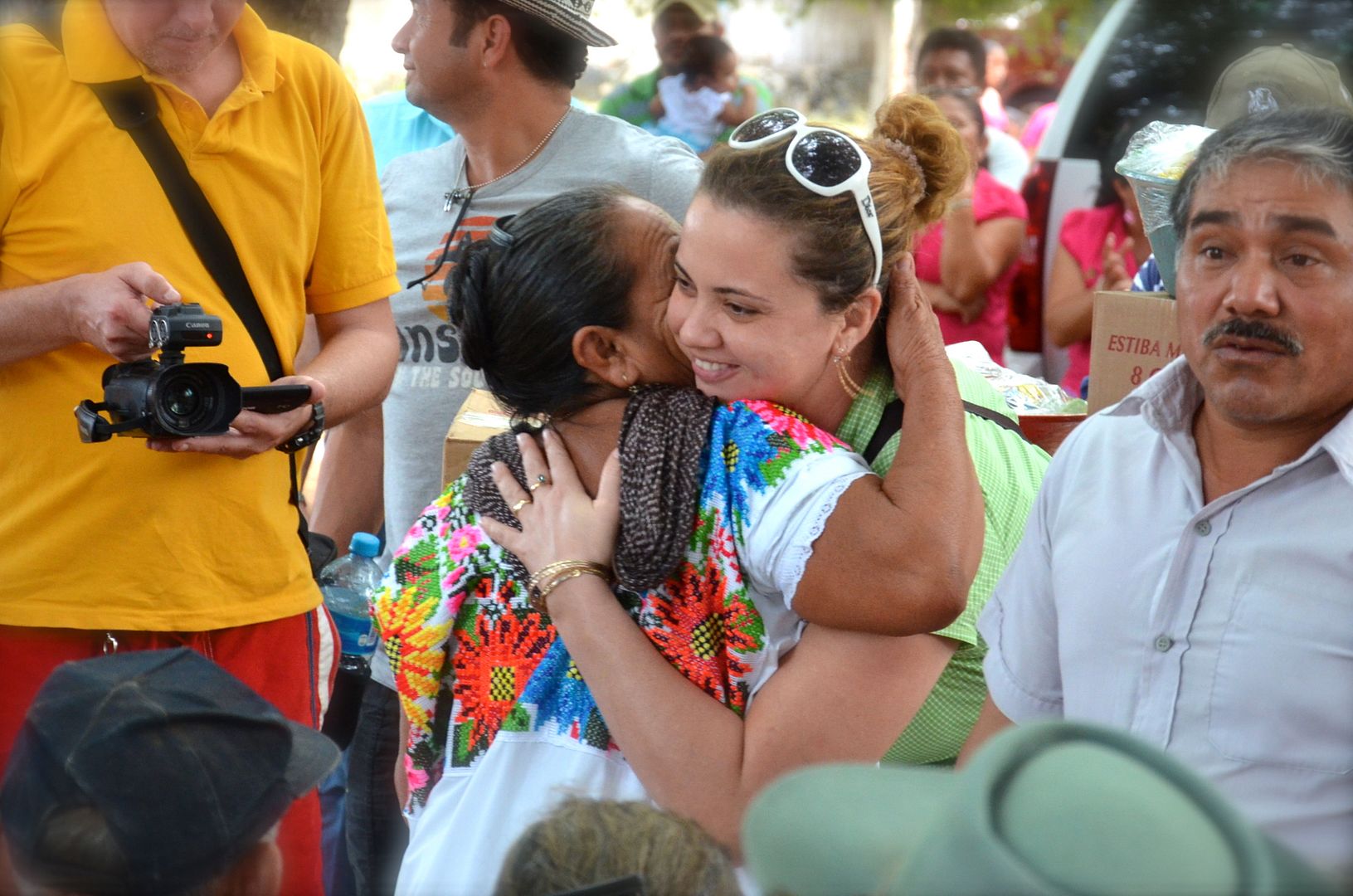 This was my favorite part of the trip and I took the opportunity to find out as much as I could about the community. Wherever I travel, especially when I am in small towns and villages like Kankabchen, I always try to figure out what was the impetus for the community to grow in a particular spot. Is there fertile farm land and access to good water such as a river or cenote? Is it an important port? Are there natural resources or industry that would attract a populace to that location? Sometimes the answers are obvious. Other times I am left scratching my head wondering why a people would settle in an area that was unsustainable, inviting poverty to creep in. In this case, the town was a product of the ejidal system whereby land with no apparent value is given to the people to build a home and carve out a life. More often than not, the parcel is not large enough nor suitable to effectively farm and raise enough livestock to support the needs of the family that occupies it. Many of the skills passed down from generation to generation that provided for a simple but sustainable life have been lost, leaving today's Maya reliant on packaged products and modern conveniences and services that must somehow be paid for. When the majority of the working men and women must travel elsewhere, often great distances to find suitable jobs to support their family, it appears the system is flawed or at least not keeping up with population growth and the inevitable costs that come in the name of progress. It is imperative that Municipal programs like DIF continue to provide assistance to protect the children and elders in these remote communities.
To finish the day, Santa and his elf arrived to distribute balls and dolls to ALL of the children in the village, gifts purchased and coordinated by the Municipal Government of José Ma. Morelos. A Santa sighting is a rare event in this region and a few brave children, no doubt egged on by their friends, came up to pull his whiskers and poke his belly to make sure he was the real deal! There was a lot of laughter and giggling ... mostly from our crew!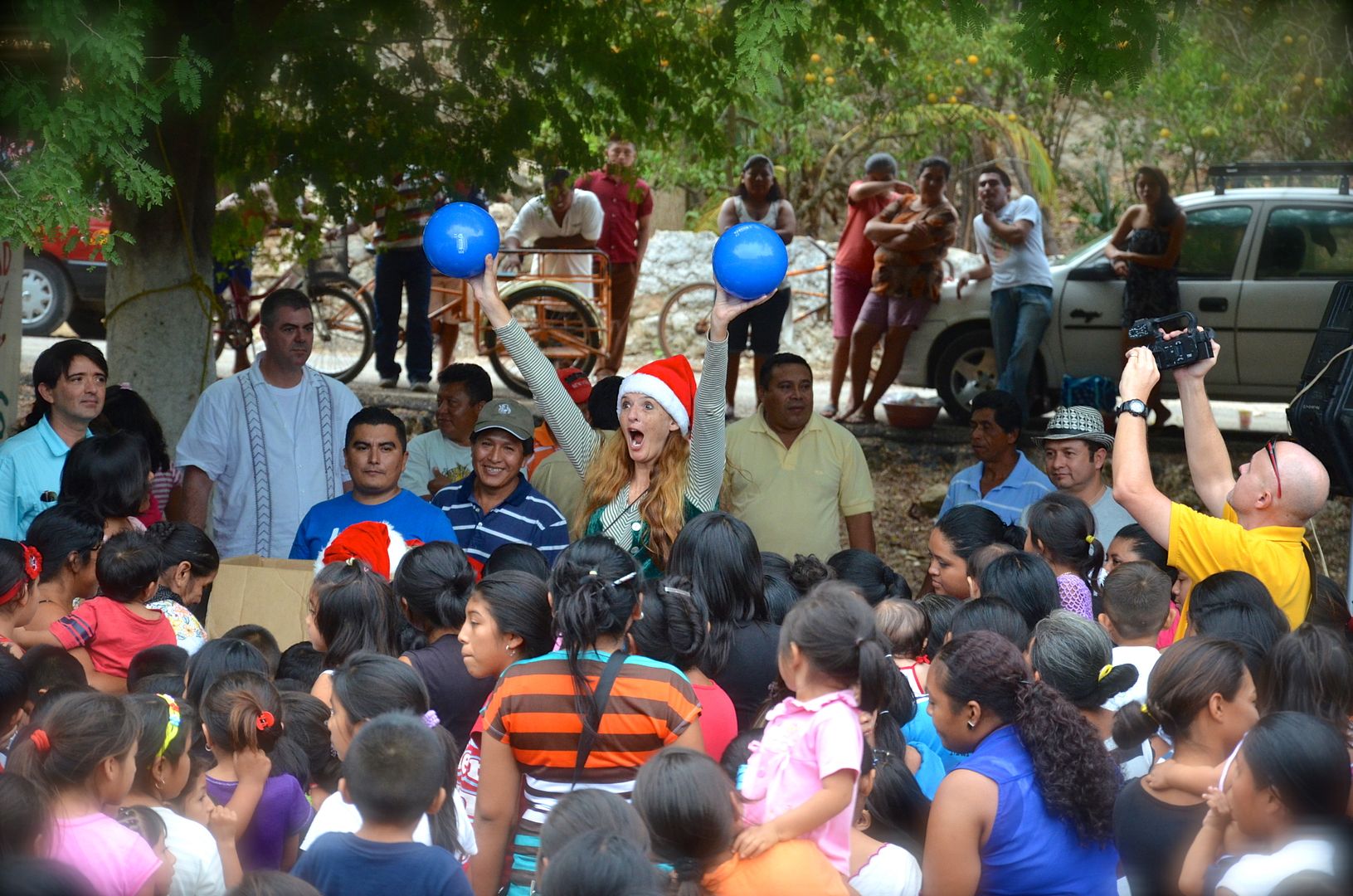 On behalf of Christmas Dreams organizers and volunteers, I would like to thank the people from José María Morelos who helped to make this day a success. Without their compassion and generosity this special day would never have come to fruition.

Municipal President Jose Domingo Flota Castillo
DIF President Martha Ruiz de Flota (Doña Flor)
DIF Director Lic. Eider Batum Cocam
Dept. Health Dir. Marco A. Duran Gonzalez
Maria Luisa Cavich (Marco's wife)
Rosy Hidalgo
Betty Alvarado
Jose Alamilla
Marco Polo Duran
Gerardo Ojeda
Alvaro Cach