Playa del Carmen Food Festival Hangs Up Its Apron After 5 Years
by Michele Kinnon (Feb. 2014)

After five fantastic and delicious events, the Executive Committee has decided that the 5th Anniversary year of Taste of Playa is its last. Executive Chairperson, Monica Hartlief confirmed this decision to me by phone before making the public announcement.
An official statement from the Executive Committee reads: "It has been an extremely rewarding experience and our pleasure to have supported the community with an event that promoted local restaurants and businesses. We are very proud of the success of Taste of Playa and we each look forward to pursuing new projects in the future."
Taste of Playa has celebrated five successful, consecutive years, each year drawing thousands of local and international visitors to Playa del Carmen's iconic Parque Fundadores. The event provided an elegant showcase for as many as 40 restaurants and beverage purveyors annually, highlighting the unique culinary perspectives of local chefs and venues to the visiting public.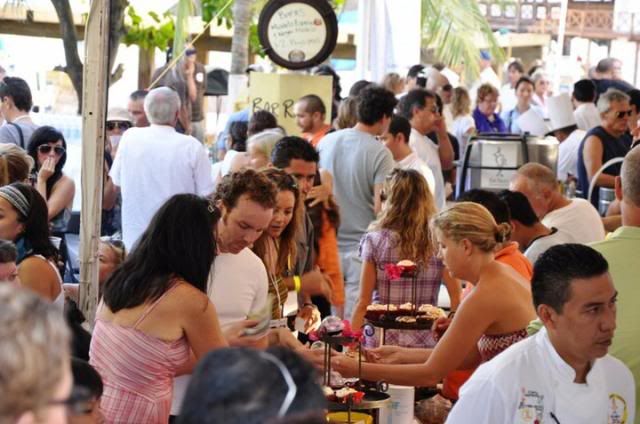 When Taste of Playa was conceived, the hope was that it would grow over the years to become a real destination event, something that travelers would make their plans around in order to be able to attend. The intention was to shorten the usual "low season" by a week or two and put some much-needed cash into the pockets of local businesses. And so it was. As Taste of Playa grew and became more well known, certainly the participants saw the benefits but so too did the local hotel owners, shopkeepers, taxi drivers and tour guides. In the end, I think the whole city benefited from the event! The committee members have a lot to be proud of.

As a founding member of Taste of Playa and as a corporate sponsor for all five years, I know how much planning, organization and eff