The Riviera Maya Through Mayan Eyes–Ojos Mayas
by Lisa Love Juliot (January 2013)


"One's destination is never a place, but a new way of seeing things." - Henry Miller
What is the difference between tourists and travelers? Tourists generally stay to the well-traveled paths and enjoy the luxuries of their hotels, restaurants and tourist attractions. Travelers usually are looking for a different experience, a spiritual connection with a place, a better understanding of the local population, a chance to learn a new language, something intangible to take home. A new tour company in the Riviera Maya, Mexico, Ojos Mayas~Mayan Eyes, has found a way to bring tourists and travelers together in a cultural tour unlike any other. Ojos Mayas has organized a cultural experience that is better classified as an immersion experience, rather than a tour.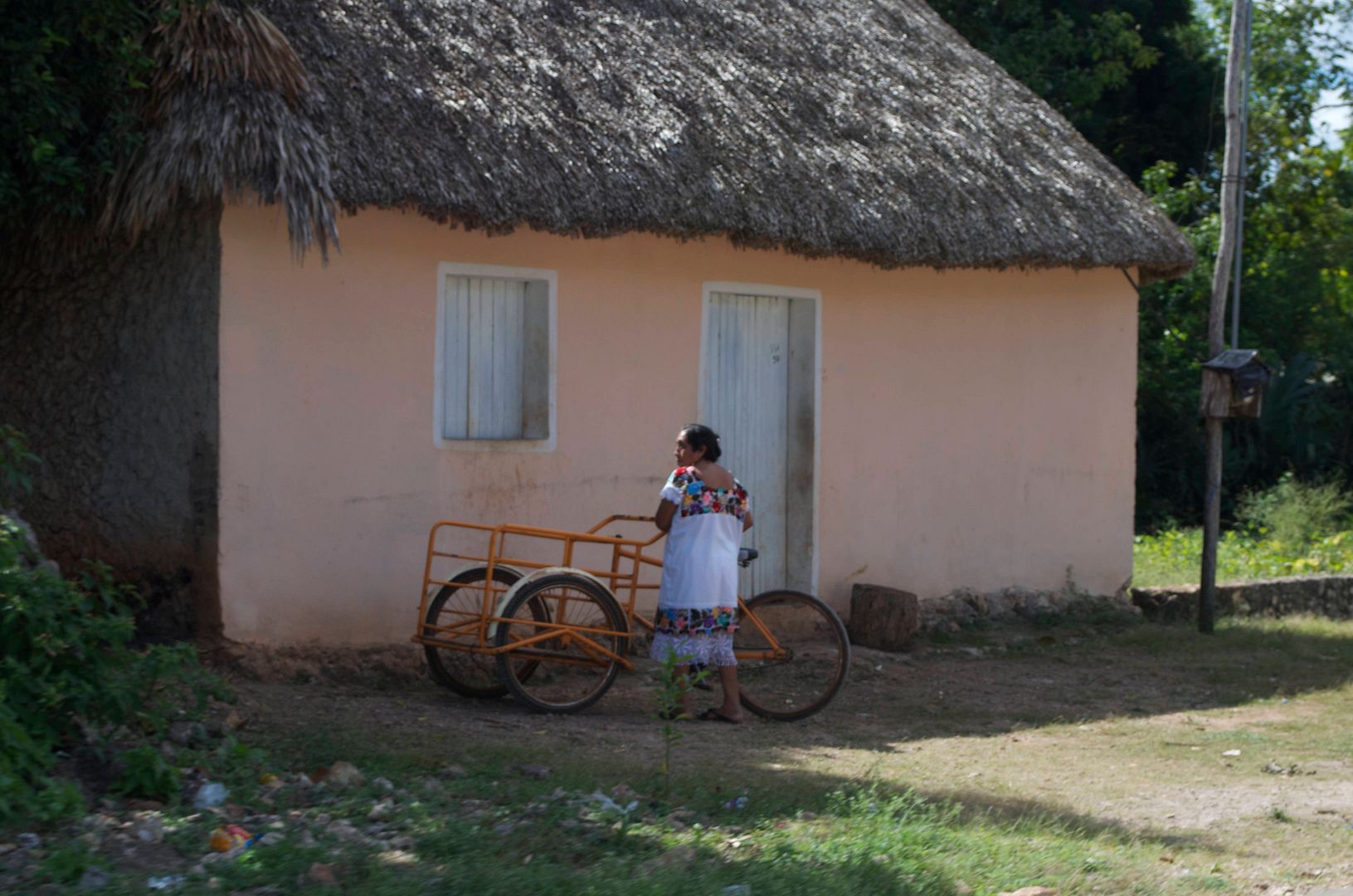 The word tour brings to mind large buses and many stops with opportunities to buy trinkets and T-shirts, not moto-taxis and handmade tortillas and insights into lifestyle and culture, generally speaking.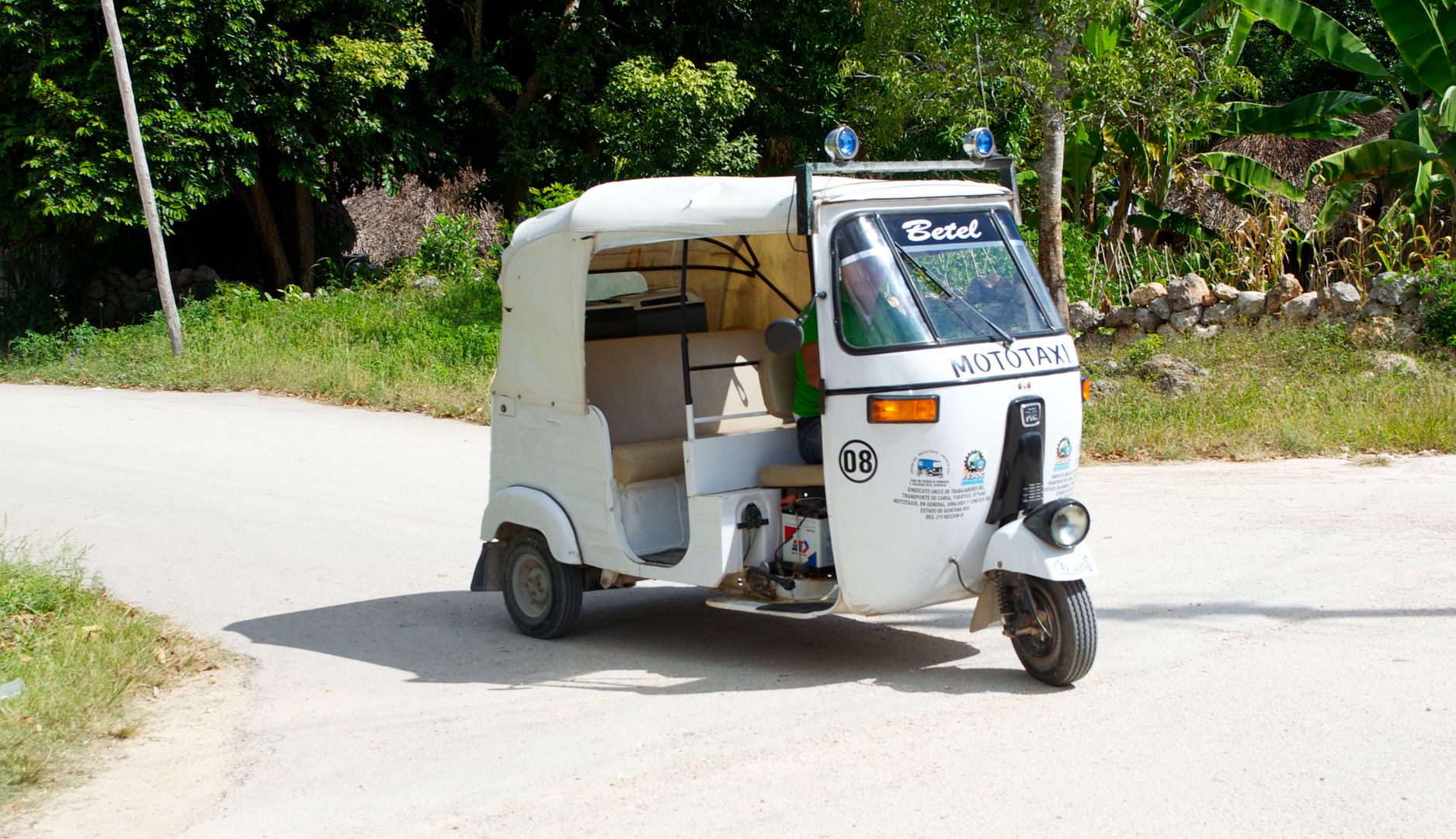 This cultural immersion experience is truly one of a kind; it is a unique opportunity to live vicariously in Mayan culture as seen through the eyes of local people in the tiny town of El Señor, Quintana Roo, Mexico. The village of El Señor is snuggled up against a stunning blue-green and turquoise lagoon. Similar to the famous lagoon of Bacalar, on a sunny day, too many shades of blue to count are reflected between the calm water and clear, blue sky.
Your experience of this peaceful Mayan Village begins with fresh fruit and a demonstration of the traditional manufacturing technique of henequen. Henequen is a fibrous plant that looks very much like an overgrown Aloe Vera or an agave plant. Henequen was at one time the driving force of the economy in the Yucatan Peninsula.



This demonstration of the old-fashioned rope-making technique is done by a lovely Mayan-speaking gentleman who worked the majority of his life in a henequen hacienda, a large plantation-style farm and rope-processing factory.


He begins by flipping the long leaf of the plant over a well-used wooden board and scraping it with a machete blade embedded into a piece of wood to separate the pulp of the plant from its interior fibers.

Once the fibers are clean and free to be manipulated into rope, his expert fingers roll, pull and twist the fibers into a thin rope which is later wound together with other similar strands to make a very strong and weather resistant rope.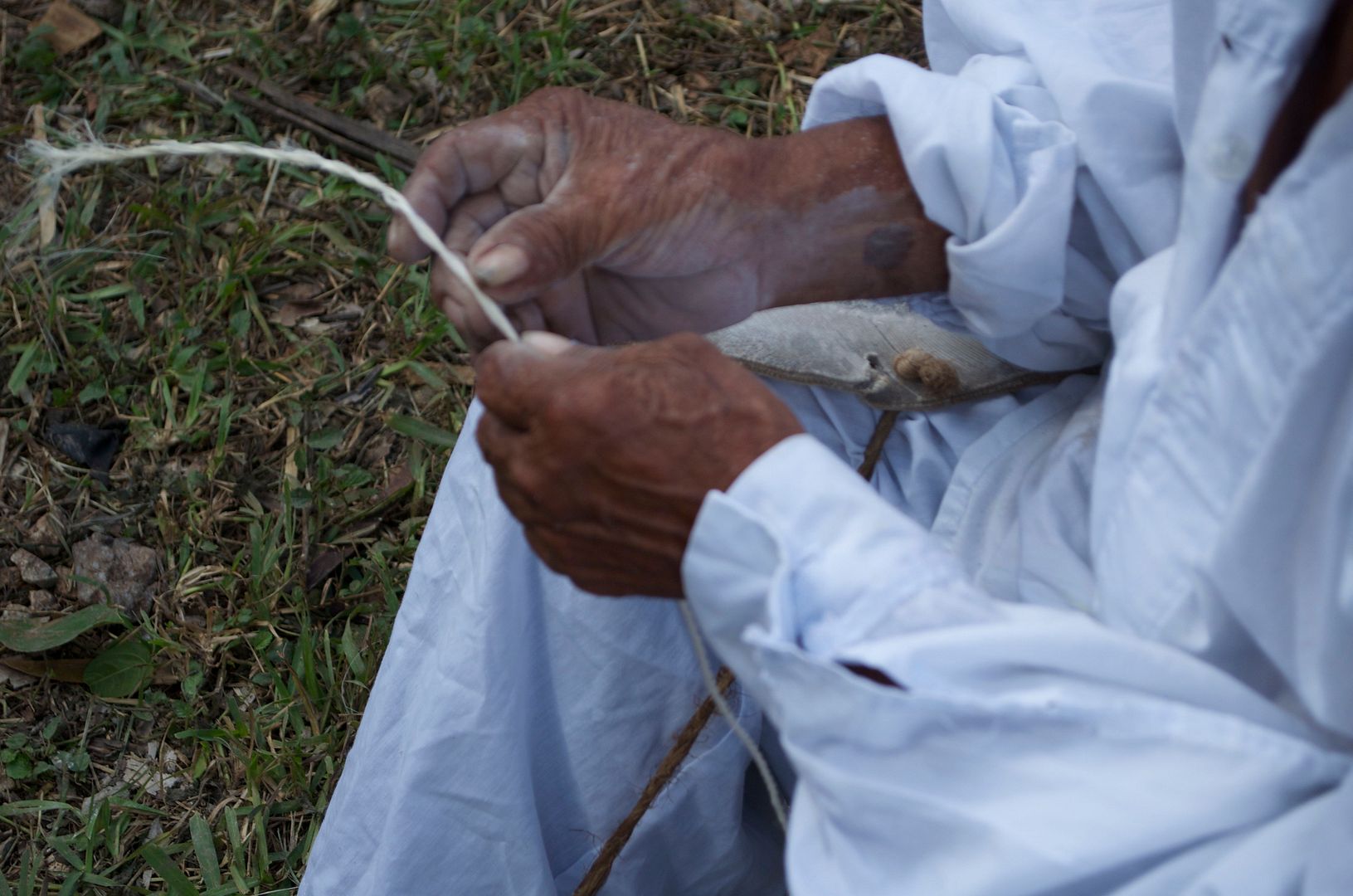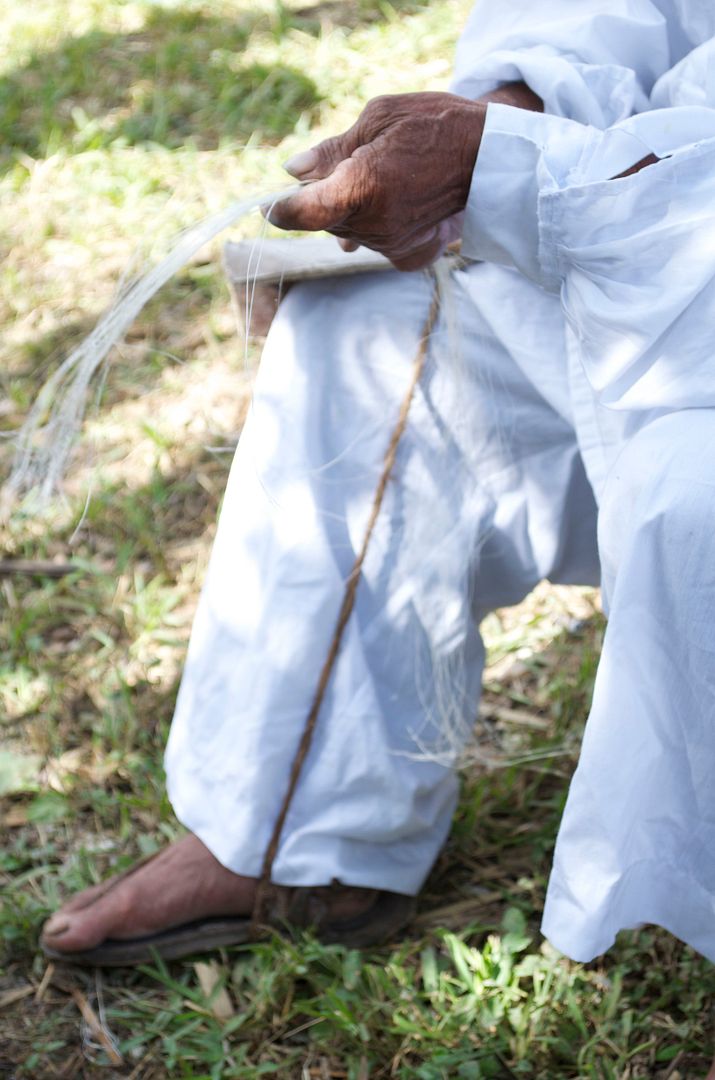 Next, you will learn about another major historical economic influence of the Yucatan region, honey.

The next stop on your cultural journey through this sleepy Mayan village via moto-taxi takes you to meet a Mayan medicine women.
You will encounter a group of Mayan women in their sewing circle. Here you will learn about the beautiful intricate designs they use to embellish their traditional attire. These designs are inspired by patterns observed in nature's incredible bounty that surrounds the Mayan villages of the Yucatan and the Riviera Maya.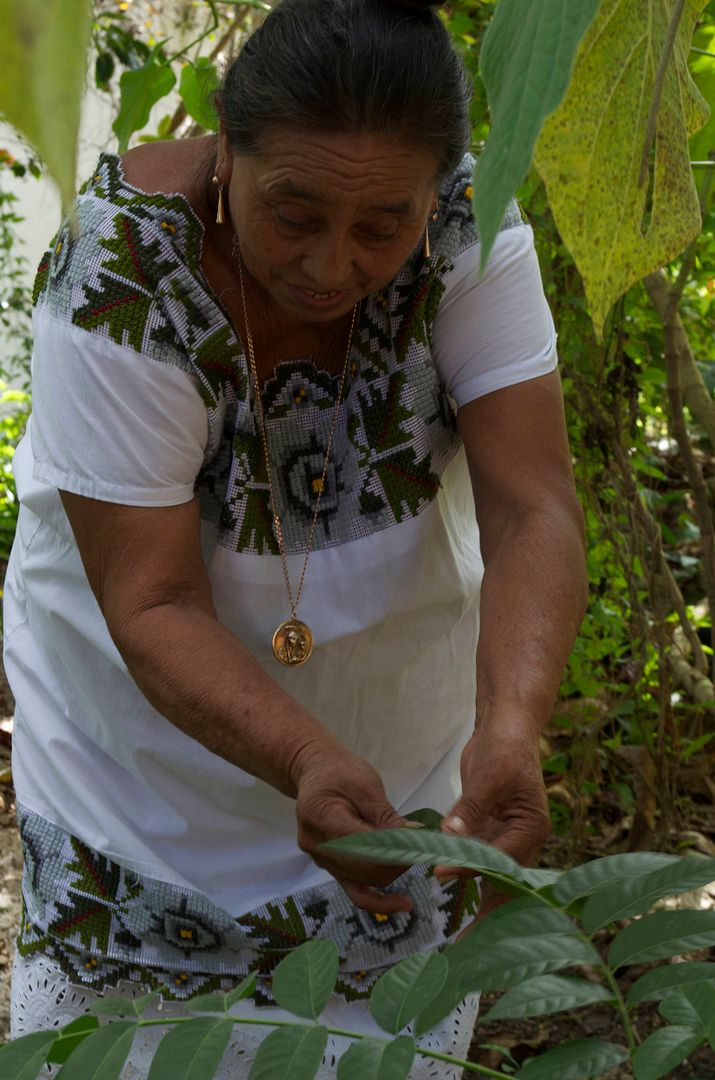 The medicine woman will give you an explanation of the many medicinal plants in her jungle garden.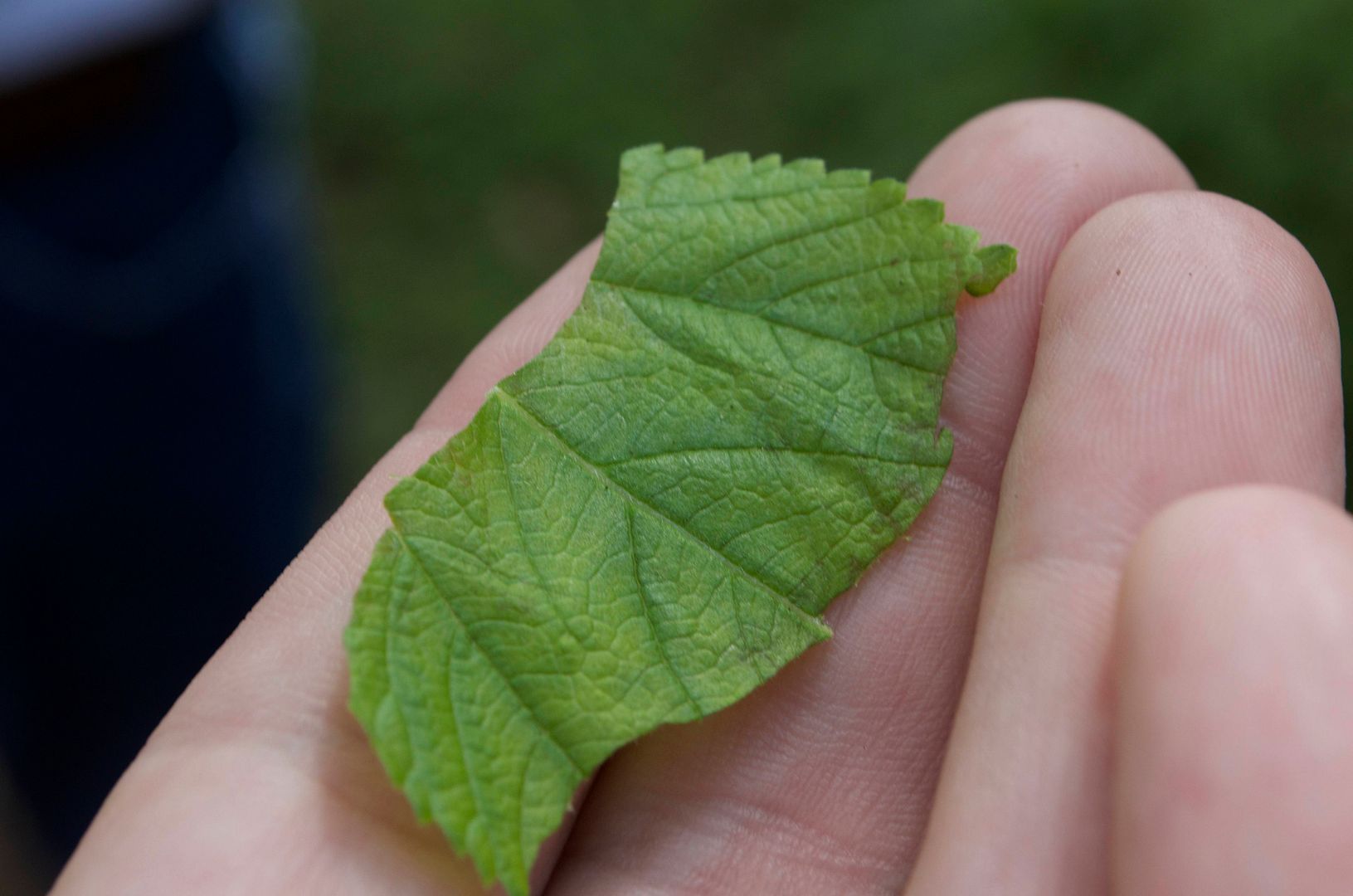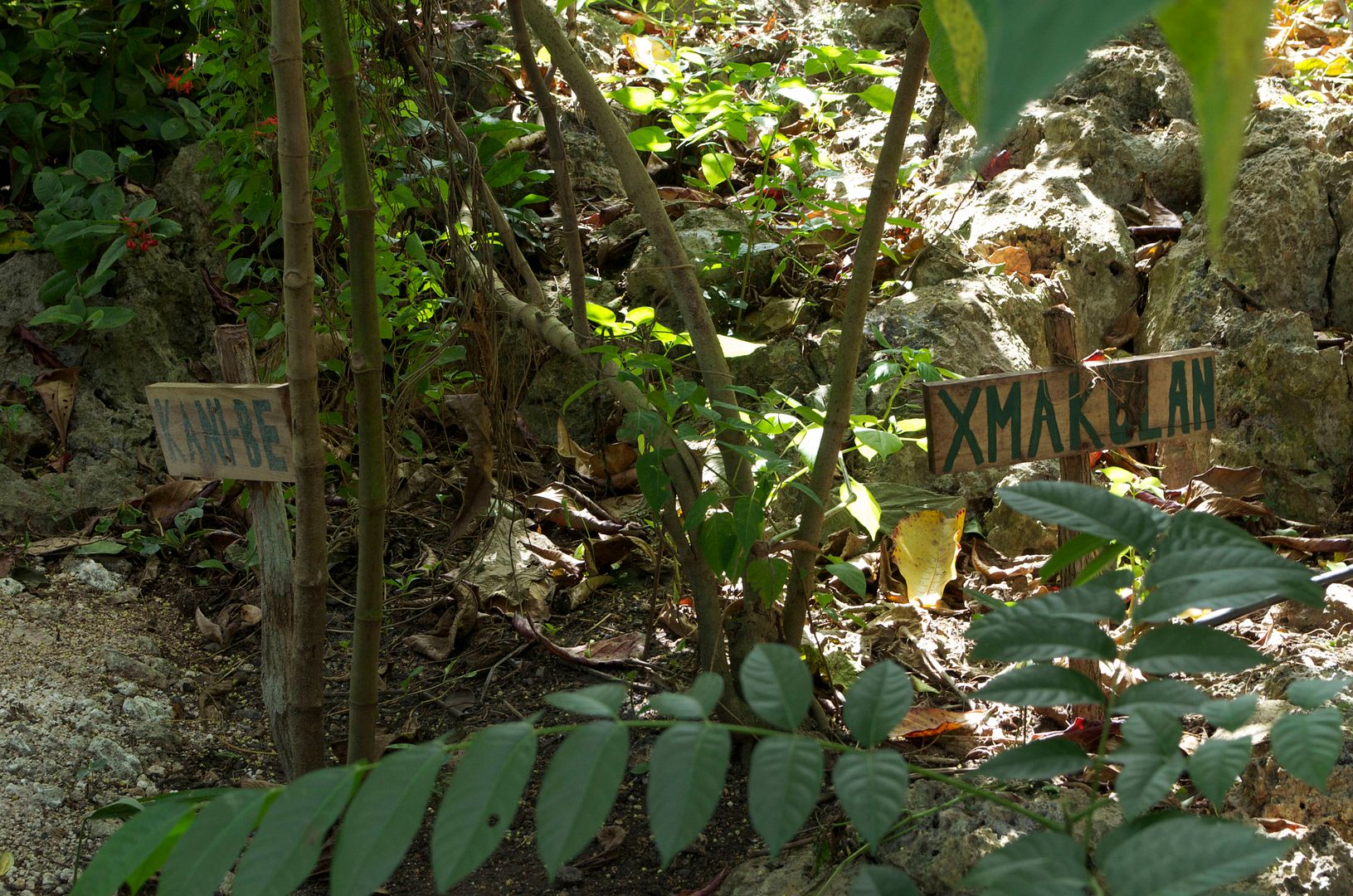 Traditional Mayan medicine is nature based and the plants that are used to treat illness are indigenous to this region of Mexico. These plants can be used to treat a variety of illnesses and ailments from issues with pregnancies and the common cold to headaches and joint pain. You will learn about the harmony between the Mayan culture and the jungle where the Mayans live.
You bid adieu to these incredible strong women to meet another interesting character.


This gentleman will regale you with tales of the Caste Wars here in the Yucatan Peninsula. His bright eyes light up as he spins the story of how the Mayan villagers joined together to outsmart and defeat the soldiers that were sent to invade their towns. This is an experience in Mexican history that you will not find in any history book or class.


Here, as you sit at the feet of this fascinating man listening to his spine-tingling tales, you will get a real insider's view of the lifestyle and history of this centuries-old culture. There are no words that can describe truly living this moment in history through the eyes of this amazing man.
For your next stop you will have the opportunity to indulge the nature-loving part of your soul at the nearby lagoon of El Señor.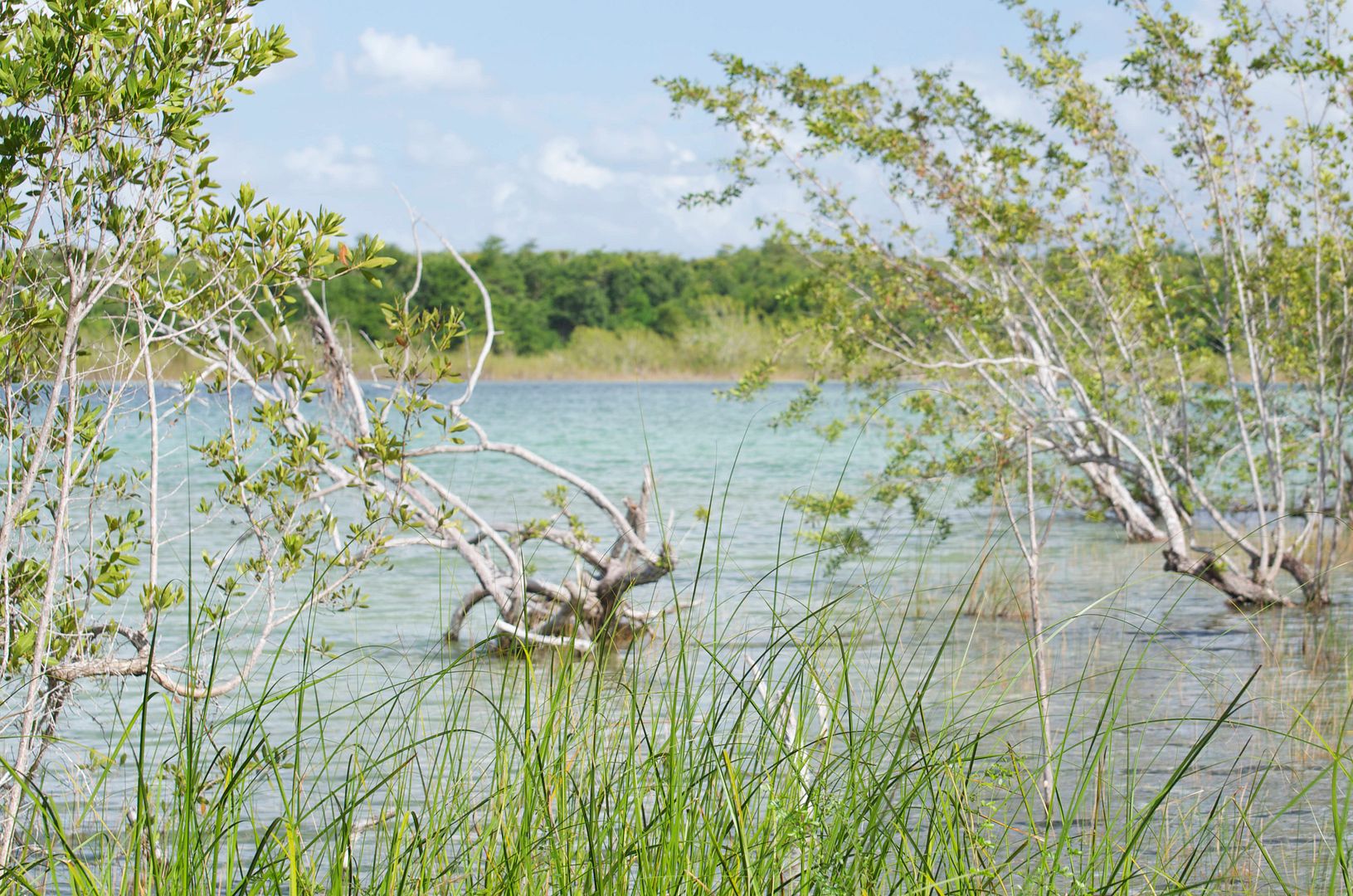 Perhaps the sunlight reflecting off the tranquil water, the impossibly puffy white clouds, and the array of colors that dazzle your senses will leave you contemplating your position in a so-called modern society and leave you yearning for a simpler lifestyle in communion with nature. You will definitely enjoy a cool dip in the crystal clear turquoise water after a hot day of traveling and gaining a deeper understanding of this intriguing culture and this town's beautiful inhabitants.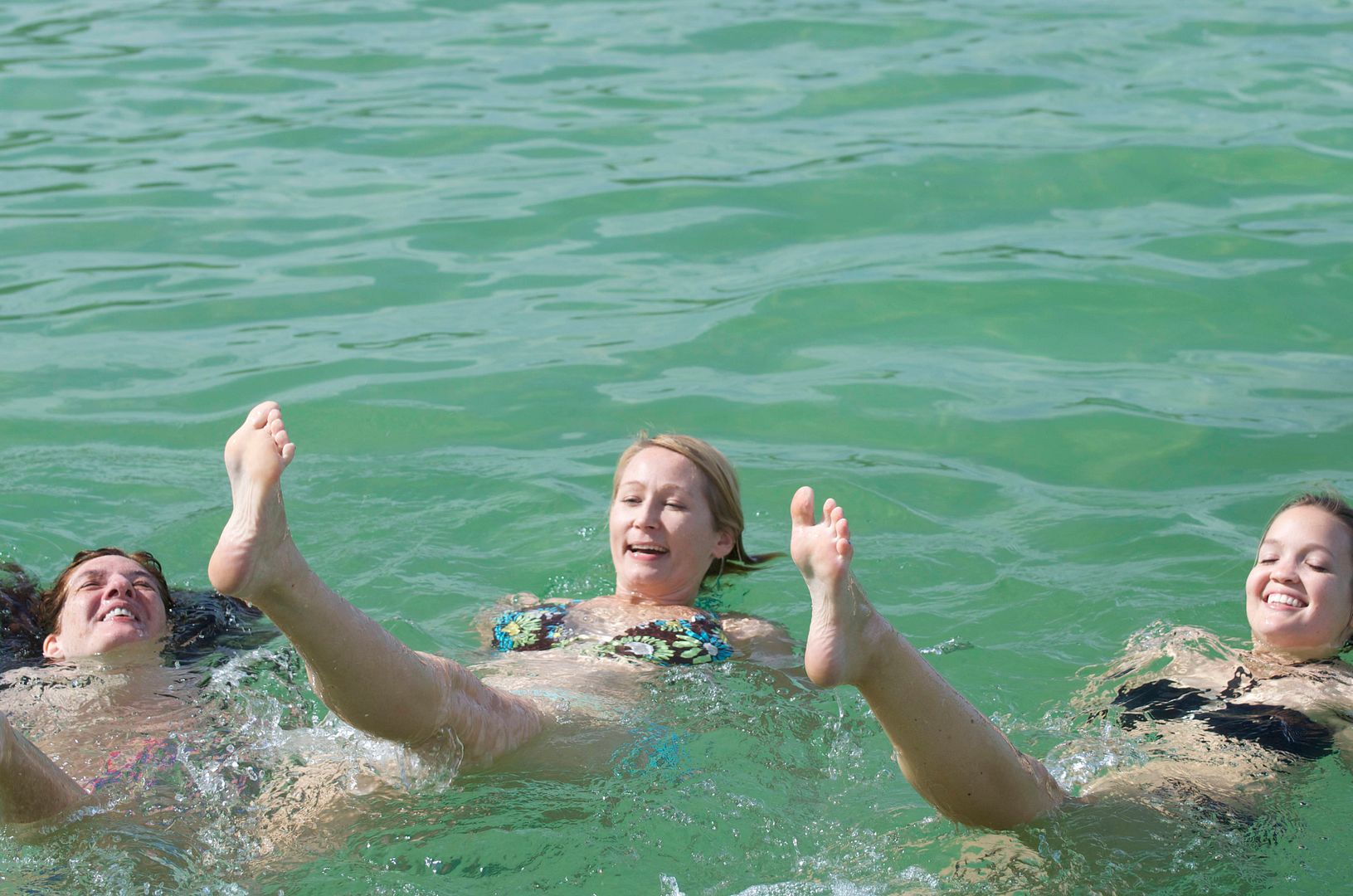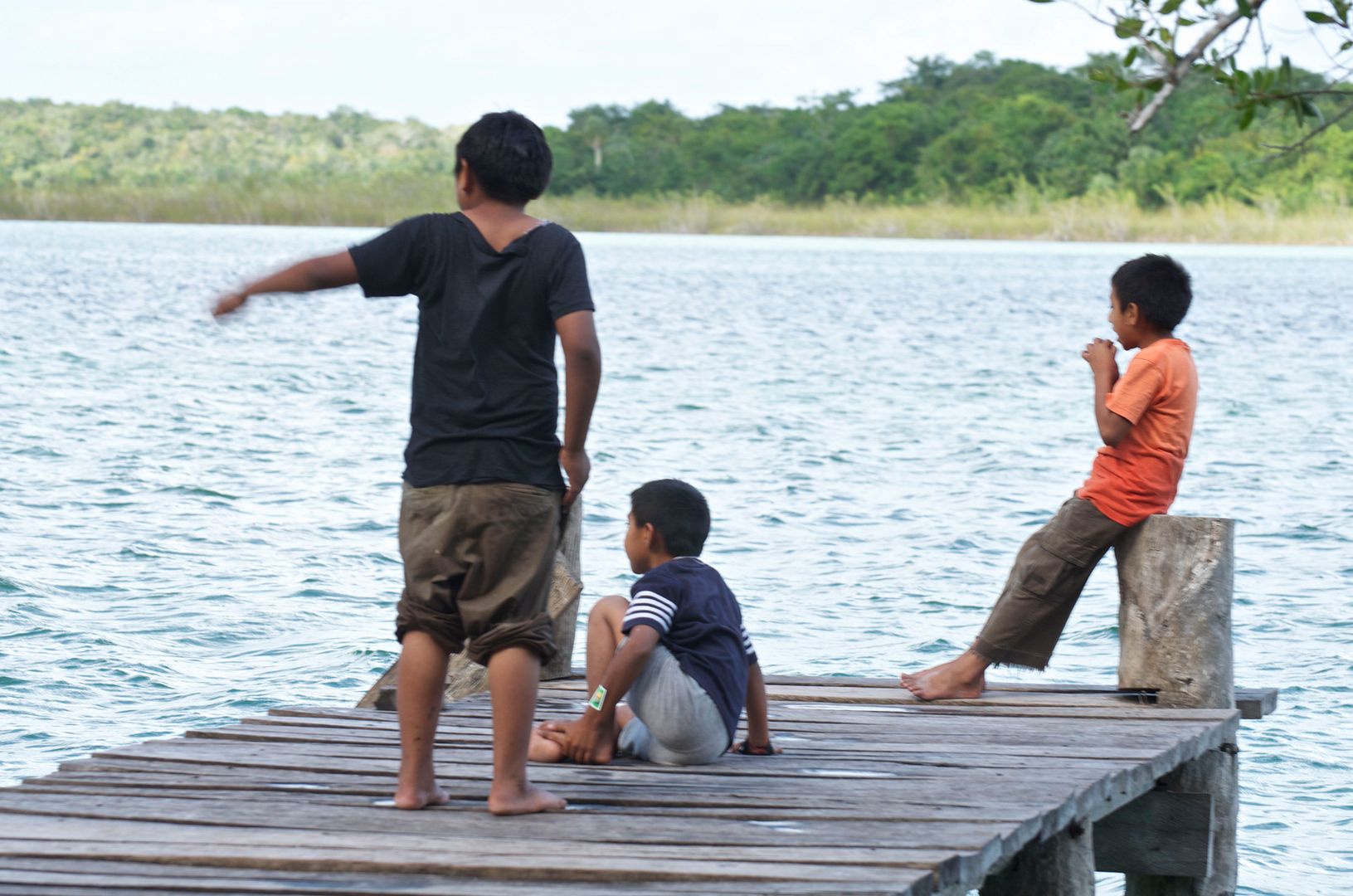 The sound of local children laughing and playing in the shallow waters is sure to incite a smile upon your lips and inspire joy in your heart.

Your immersion into Mayan culture could not be complete without a traditional Mayan meal!

You are invited to eat a homecooked meal of hand-ground corn tortillas cooked over an open flame on a traditional comal, eggs with chaya, a plant common in this area that is used similarly to spinach, and a refreshing sweet beverage brewed of hibiscus flowers, another indigenous plant of this region.

Your hosts will beam with joy; happy to share their culture and way of life with you.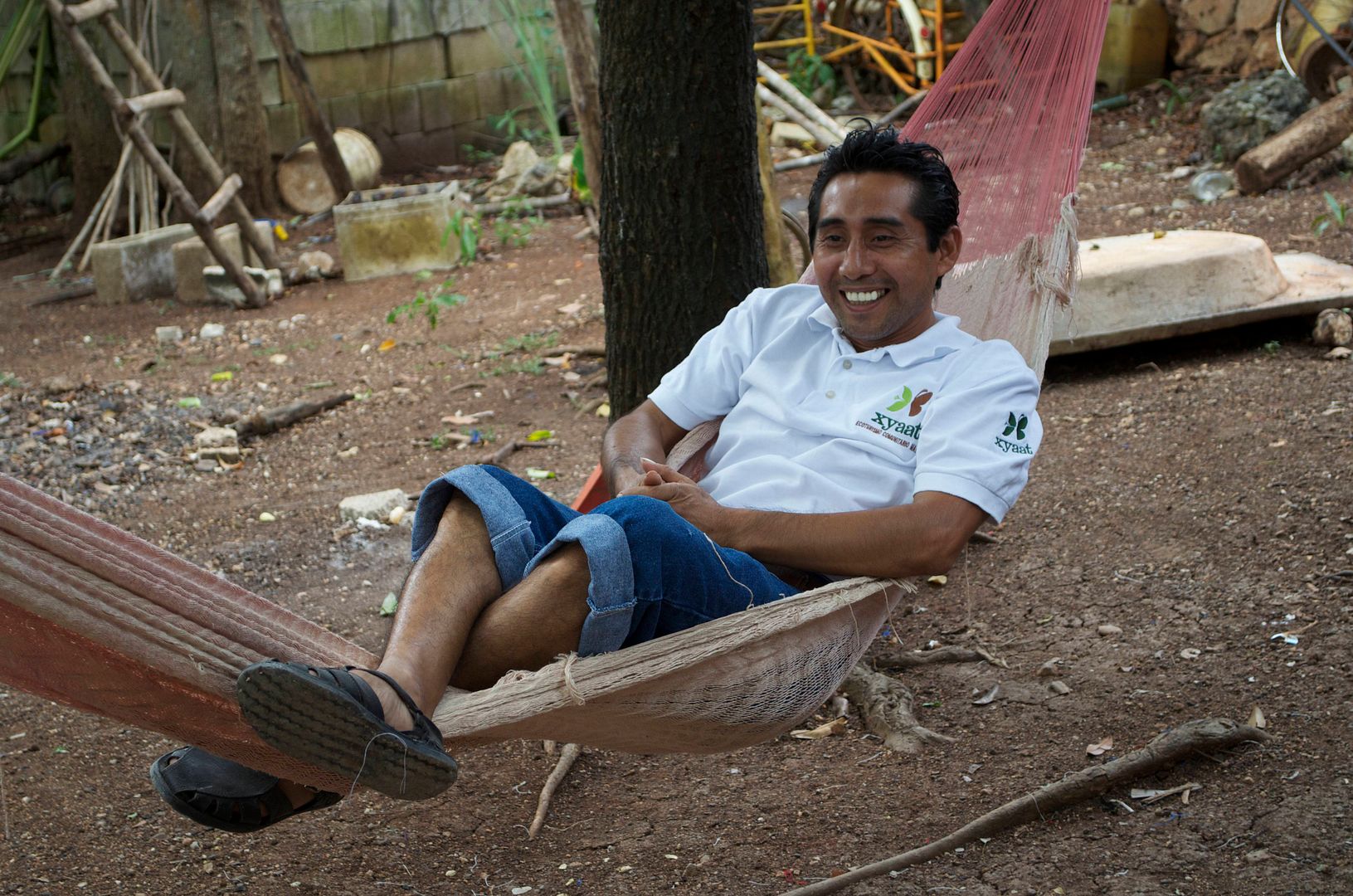 They will ask you to please not tip after your meal, but rather they will invite you to admire some of the local handcrafts the women sell in the markets of larger villages. These items are fashioned with skilled hands, painstakingly labored over, and offered to you for purchase at a ridiculously low price. These beautiful handcrafts are of a quality that you will not find in any tourist shop in the many resorts or tourist towns throughout the Riviera Maya and all proceeds go directly into this small community.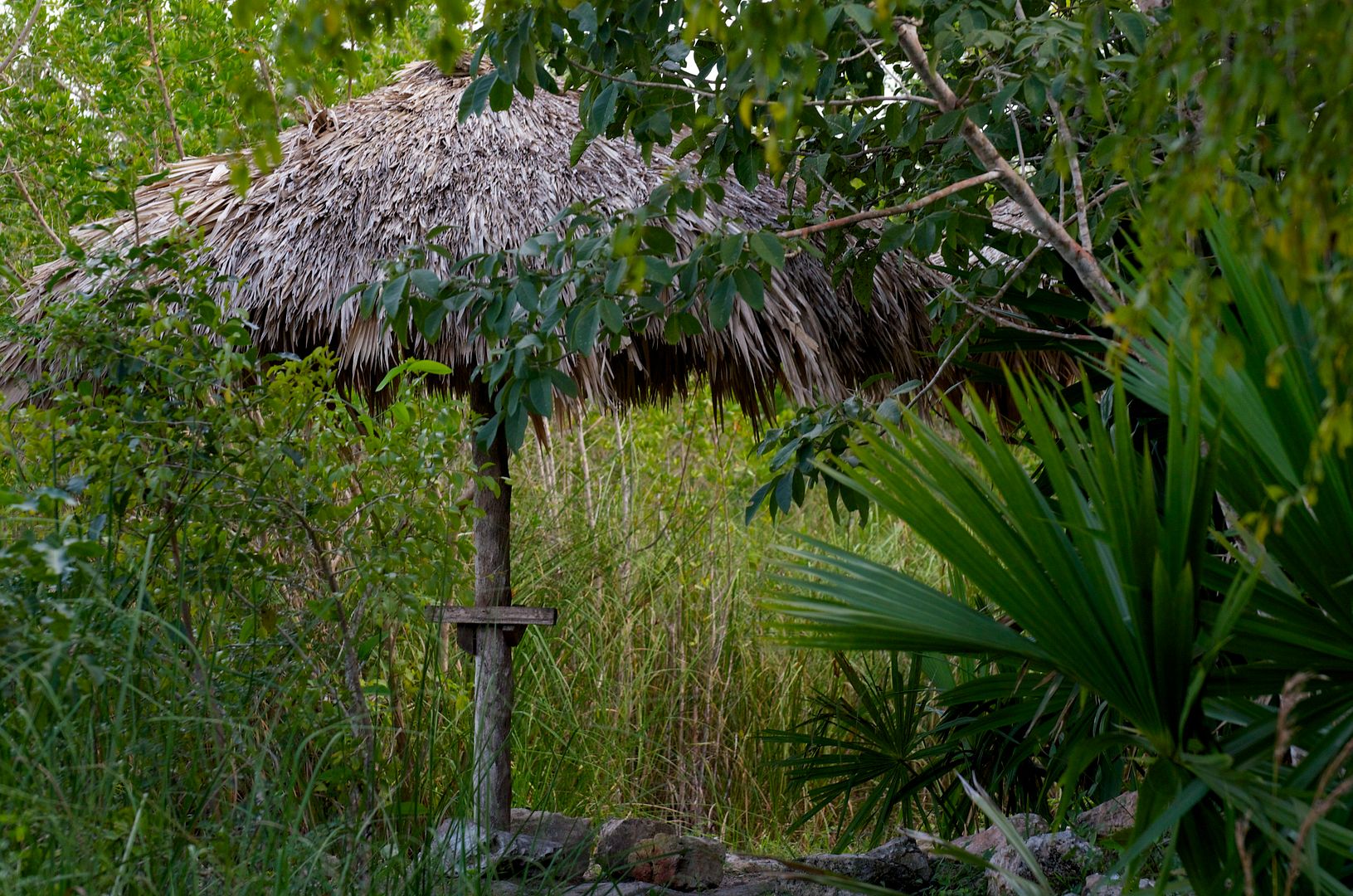 Ojos Mayas is working hand-in-hand with small Mayan communities throughout this lovely region of Mexico to help them develop sustainable tourism and to create sources of income within their small villages. This will help them continue to live in the traditional Mayan fashion that has been the way of life here for generations. This project has a vision unlike any other that I have seen in this part of Mexico. They are raising awareness, bridging cultural gaps, and expanding people's perspectives, not only for travelers and tourists but for the Mayan people of this region as well.
Please visit the website for Ojos Mayas to reserve your immersion experience. Seeing through the eyes of another culture is sure to give you a new perspective on your personal culture. What could be a better souvenir to bring home from your Riviera Maya vacation?