UNO ToGo - Playa del Carmen
by Michele Kinnon (October 2012)

Anyone who lives in Playa del Carmen or has visited the Riviera Maya can attest to the fact that this region has more than its share of beautiful people. Living the "bikini lifesyle" means watching what you eat and exercising, which is often hard to do when the most readily available foods are treats like empanadas, chicharrones and carnitas! Pork fat rules in Playa del Carmen but that does not mean vegetarian, vegan and other heath conscious eaters can't find a place at the table. We have a handful of restaurants that make good vegetarian food in Playa del Carmen. It's easy to find delicious smoothies and even healthy vegetable juices. There are even a few vegan dishes popping up on a few menus but you would have a hard time finding one place whose focus is on healthy eating and accommodating specific dietary needs. Today the search for vegan and vegetarian and even gluten-free food in Playa del Carmen just got easier as Playa del Carmen's premier private chef, caterer, event planner and owner of UNO Events & Catering, Susan de Lima opened the doors of her newest venture UNO ToGo!
Originally from Canada, Susan moved to Playa del Carmen in 2005 and was one of our very first friends here. She is a wonderful chef, hostess and a fountain of knowledge about tours, activities and dining in the area. She is also the Operations Director for Taste of Playa! Having experience with a wide variety ingredients and genres of cooking she has thoughtfully developed her catering menus with original recipes that reflect her own personal style of cooking with the fresh flavors of Mexico. We have had the pleasure of recommending UNO Events & Catering and her services to our friends and clients for years and we are super excited about this new development in her business plan.
Getting started, the menu will reflect the menu and the ingredients she is using for her current catering clients and as such, the menu will change daily. In keeping with Susan's food philosophy, the food will be fresh and healthy and appropriate for either lunch or dinner, served hot or cold. Her goal is to provide a variety of menu options that are suitable for vegetarian, vegan and gluten-free diets. Of course, there will be dishes for meat eaters as well. Also on hand will be a selection of healthy dips, sauces, dressings, marinades, sweets and even gourmet dog treats, all made from Susan's favorite recipes.

In the near future, Susan plans to collaborate with a certified nutritionist to provide comprehensive menu planning and meals tailored for people with special dietary needs and/or restrictions. Over the years many of Susan's catering clients have made special requests to accommodate certain dietary needs and there are certainly many people now living in the region who struggle with food allergies and sensitivities that can be very challenging to manage while working within the traditional Mexican diet. A nutritionist can provide a complete nutritional analysis, create a menu plan with meals that Susan can execute in her UNO ToGo kitchen on a daily basis or as needed. This is going to become an amazing resource for people living in Playa del Carmen who are diabetic or hypoglycemic, those with food allergies or gluten sensitivities, people looking for a weight loss/maintenance plan or those who require meals to support an established weight loss plan like WeightWatchers. Rob and I are maintaining a vegetarian diet which is a real struggle sometimes because we are so busy. Menu planning and shopping for a vegetarian family is challenging and time consuming and I am really looking forward to adding Susan's healthy vegetarian and vegan meals to our repertoire.
The shop opened its doors for the first time and of course, I was there along with many of Susan's friends and fellow foodies to support her and test out the very first menu. There was roasted red pepper feta dip and white bean dip, served with wholegrain bread, a fresh green salad with jamaica vinaigrette, soba noodles with mixed vegetables in a hoisin sauce and grilled chicken breasts. For dessert, white chocolate raspberry brownies! I brought enough home for dinner for the 4 of us and everything was a huge hit! Even my youngest, who is a picky eater, cleaned his plate! Hurrah!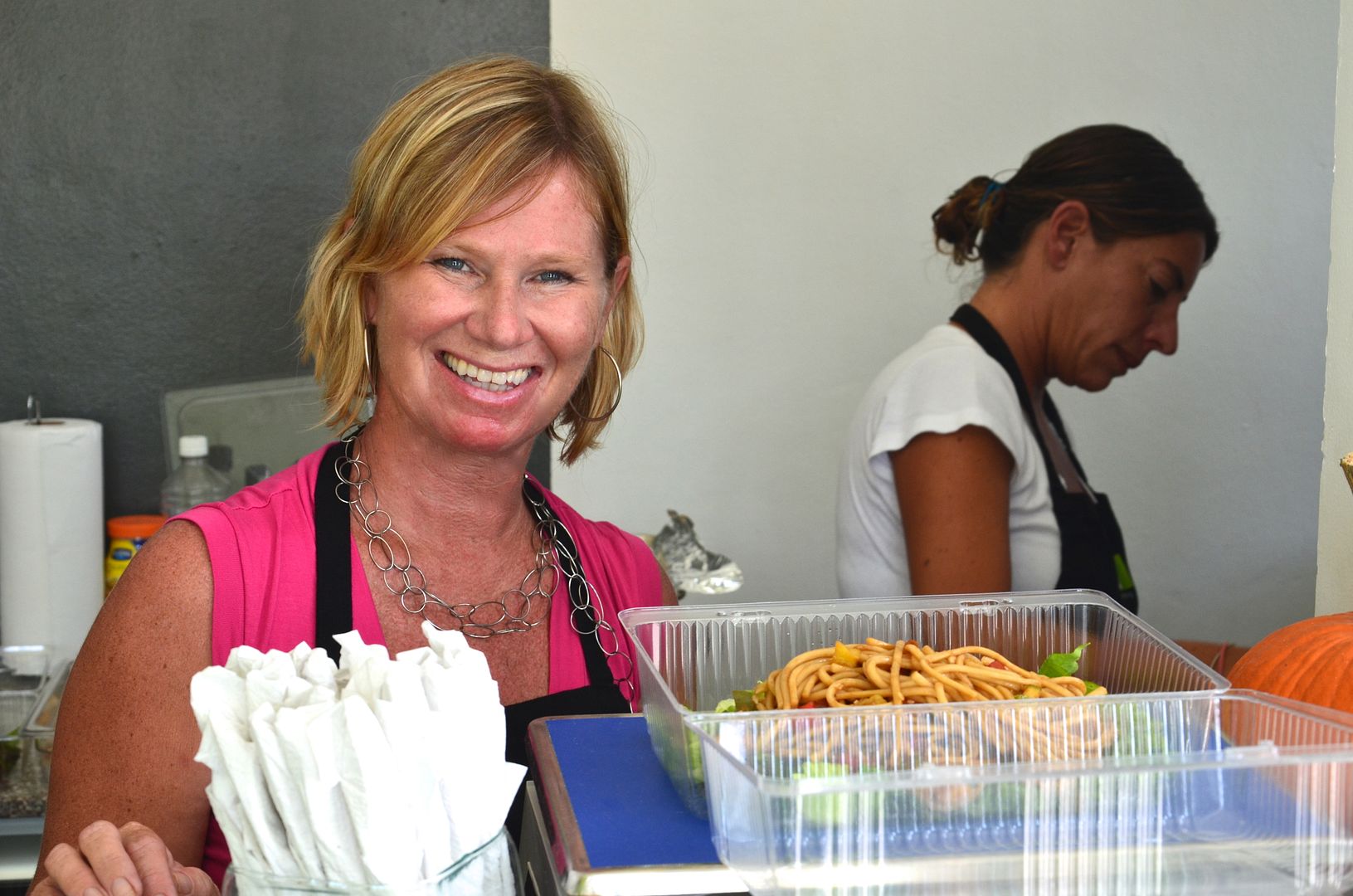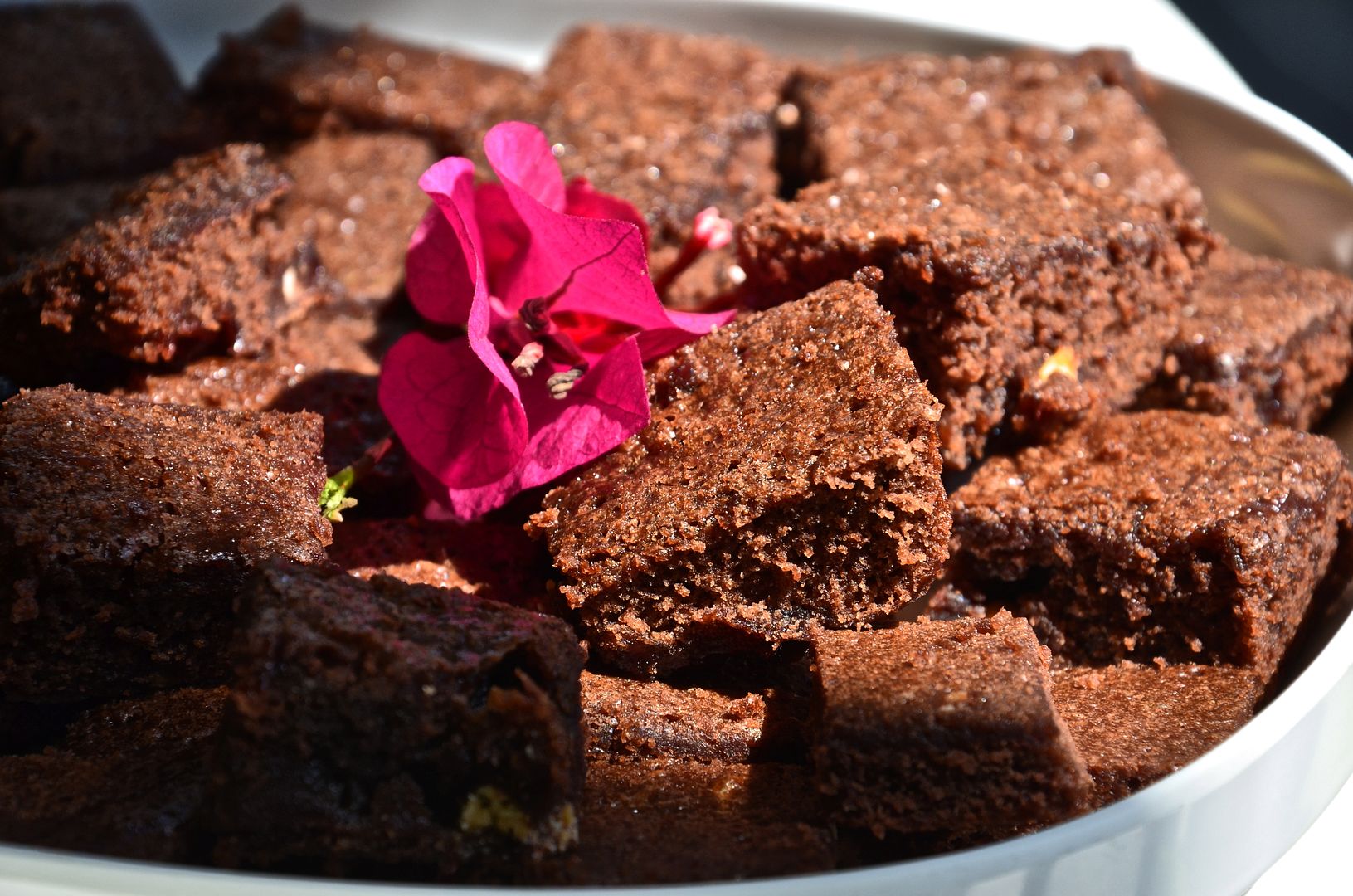 What kinds of cuisine can you expect to find at UNO ToGo? Asian, Mexican, Indian, Italian, Caribbean, Vegetarian, Vegan and meals to accommodate special dietary needs.

When is UNO ToGo open? Monday - Saturday from 1 p.m. - 5.p.m. Following the current food truck friend, a certain amount of meals will be created every day. When they're gone, they're gone, so don't wait until the last minute if you are hoping to grab dinner to go!

Where is UNO ToGo located? The new shop is located on 5th Avenue and 48th street. A word to the wise: Drivers may no longer turn north onto 5th Avenue from CTM. You must head north on 10th and swing back down to 5th at Calle 50. There is plenty of on-street parking near the new store.
How will you find out what is on the UNO ToGo daily menu? The daily menu will be announced via email and various social media channels, so be sure to follow UNO ToGo on Facebook!

If you would like to make a special menu request or would like to inquire about chef/catering services, call Susan at 984 129 8902 or shoot her an email at susan@unoevents.com.